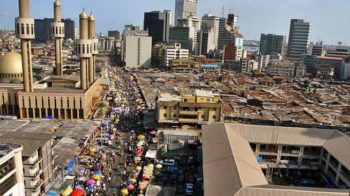 First Securities Discount House Research says banking sector credit to the private sector will grow to N16.7 trillion in 2018. This represents a growth of 6.34 percent from N15.7 trillion recorded in 2017.
They said improvements in the macroeconomic and business environment; consumers' confidence; and the drop in the yields on the Nigerian Treasury Bills (NTBs) are the main drivers of the expected credit growth.
The sector with the highest credit allocation as at Q4 2017 according to the research firm was Mining and Quarrying, and Petroleum Marketing which accounted for 28 percent of the total banking sector credit to the private sector.
"We note that Agriculture, which contributed about 29 percent of the Gross Domestic Product in Nigeria (GDP) in Q3 2017 only attracted 3 percent of the total credit," they said.
They further predicted that the manufacturing sector should attract the highest credit.
The research firm, however, noted that the uncertainties surrounding the fuel subsidy in the petroleum marketing sector may lead to a contraction of credit to the sector.