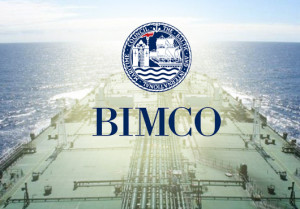 Shipping association Bimco has welcomed this week's decision by the EU Council to extend the mandate of the EUNAVFOR Operation "Atalanta" to combat piracy off the coast of Somalia for another two years until end-December 2018.
Bimco said that recent events such as the attempted attack on LNG tanker Galicia Spirit in the Bab-el-Mandeb strait and actual attack on chemical tanker CPO Korea in the Somali Basin have highlighted why a continued military presence off the Horn of Africa remains "absolutely essential."
"There are very clear indications that the capability and opportunity remains for violent small boat or skiff attacks on merchant ships in the region," commented Bimco's head of maritime security Giles Noakes. He advised shipowners to continue carrying out single voyage risk assessments and to fully implement the guidance contained in the industry's latest Best Management Practice (BMP4) bulletin.
The EU decision follows last week's announcement by NATO that it is ending its counter piracy operation in the Indian Ocean, instead shifting those naval resources to the Black Sea and Mediterranean – in response to issues such Russia's annexation of Crimea and continuing military presence in Syria, and to the continuing scourge of people-smuggling by sea in unseaworthy vessels.
Maritime Risk Management Firm MAST pointed out that the generally unstable situation in both Somalia and Yemen is "spilling over into the maritime environment" and once again posing a threat to seafarers, despite the Indian Ocean having been declassified as a High Risk Area for piracy one year ago.
MAST cited the recent missile attacks on a UAE supply vessel and US Navy warships off the coast of Yemen by Houthi rebels as further evidence that "high risk persists" to commercial shipping in the Indian Ocean and Red Sea area.
Copyright Ships & Ports Ltd. Permission to use quotations from this article is granted subject to appropriate credit given to www.shipsandports.com.ng as the source.