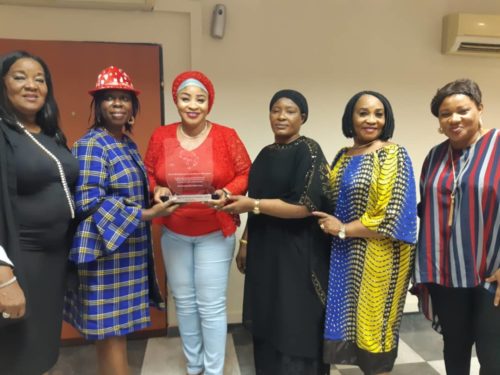 Hajia Bola Muse has been elected as the new President of Women in Maritime Africa, Nigeria.
Muse defeated two other contestants to clinch the position at a keenly contested election in Lagos on Tuesday.
WIMAFRICA is an institutional framework for capacity building, cooperation and entrepreneurship development of women in the maritime sector.
Muse, who is the Chief Executive Officer of Boramah Group, also serves as the Treasurer of the Association of Nigeria Licensed Customs Agents (ANLCA) and Governor of Women in ANLCA.
Speaking to SHIPS & PORTS DAILY shortly after her election, Muse described the mentoring of younger women in maritime as one of the main focus of her leadership.
She said, "The mentoring of the younger generation is very vital; it would sustain the future of this organization. A mentoring committee will handle this issue so that those in need of mentors can have access to them. Young members who are employed and in need of guidance would be granted the opportunity to be guided by a mentor."
Muse also said that she would improve the lot of WIMAFRICA Nigeria members through regular training and retraining.
"We will strive to maintain the current partnerships and create more partnerships with relevant institutions to promote the course of the organization," she added.