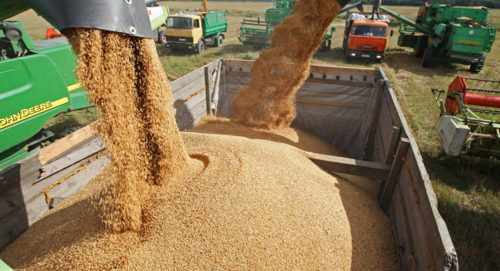 The Premium Breadmakers Association of Nigeria (PBAN) has called on the Federal Government to review downwards the 15 per cent levy on wheat grain imports to help drive down the price of flour which constitute about 75 percent of baking ingredient.
The body said the 15 per cent reduction in the levy on wheat grain will lead to a substantial reduction in the price of flour by millers.
Its President, Tosan Jemide said since 2012 when the Federal Government introduced a 15 per cent levy on wheat grain imports, it has resulted in an increase of five to 20 per cent.
The levy, he said was meant for the development of wheat cultivation in Nigeria, but, they said six years its introduction, they were yet to see its effect on wheat cultivation.
The Nigerian bread industry, Jemide said , is estimated at N122.1 billion with a Compound Annual Growth Rate (CAGR) of three per cent.
He said premium breadmakers contribute significantly to job creation, food security and economic growth in Nigeria; affirming that the industry should be supported to remain sustainable.
One of the ways government could support the industry, he said include developing access to low interest loans from financial institutions to enable operators stimulate growth and the attendant job creation capabilities.
He said breadmakers were grappling with a myraid of challenges.
The premium bread making industry currently employs well over seven hundred thousand Nigerians directly and indirectly, making it a significant employer of labour. By implication, there will be adverse effects on the economy if allowed to go into extinction.
"The role of premium bread in food security of Nigeria cannot be overemphasized. It therefore behoves on the government to do everything within their means to ensure that the industry does not go extinct," he said. 
Copyright Ships & Ports Ltd. Permission to use quotations from this article is granted subject to appropriate credit given to www.shipsandports.com.ng as the source.