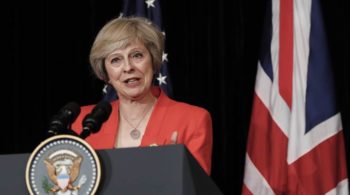 Britain's opposition Labour Party called on Prime Minister Theresa May on Tuesday to put post-Brexit membership of the single market and the Customs Union under discussion in talks with the European Union.
"What an embarrassment – the last 24 hours have given a new meaning to the phrase 'coalition of chaos,'" Labour's Brexit spokesman Keir Starmer told parliament after a tentative deal with Brussels was dashed at the last minute on Monday.
"Will the Prime Minister now rethink her reckless red lines and put options such as a Customs Union and single market back on the table for negotiation?" Starmer asked.
Speaking of Northern Ireland, Brexit Minister David Davis said any suggestion that the British government would leave only one part of the United Kingdom in the Customs Union was wrong.
Agency Report