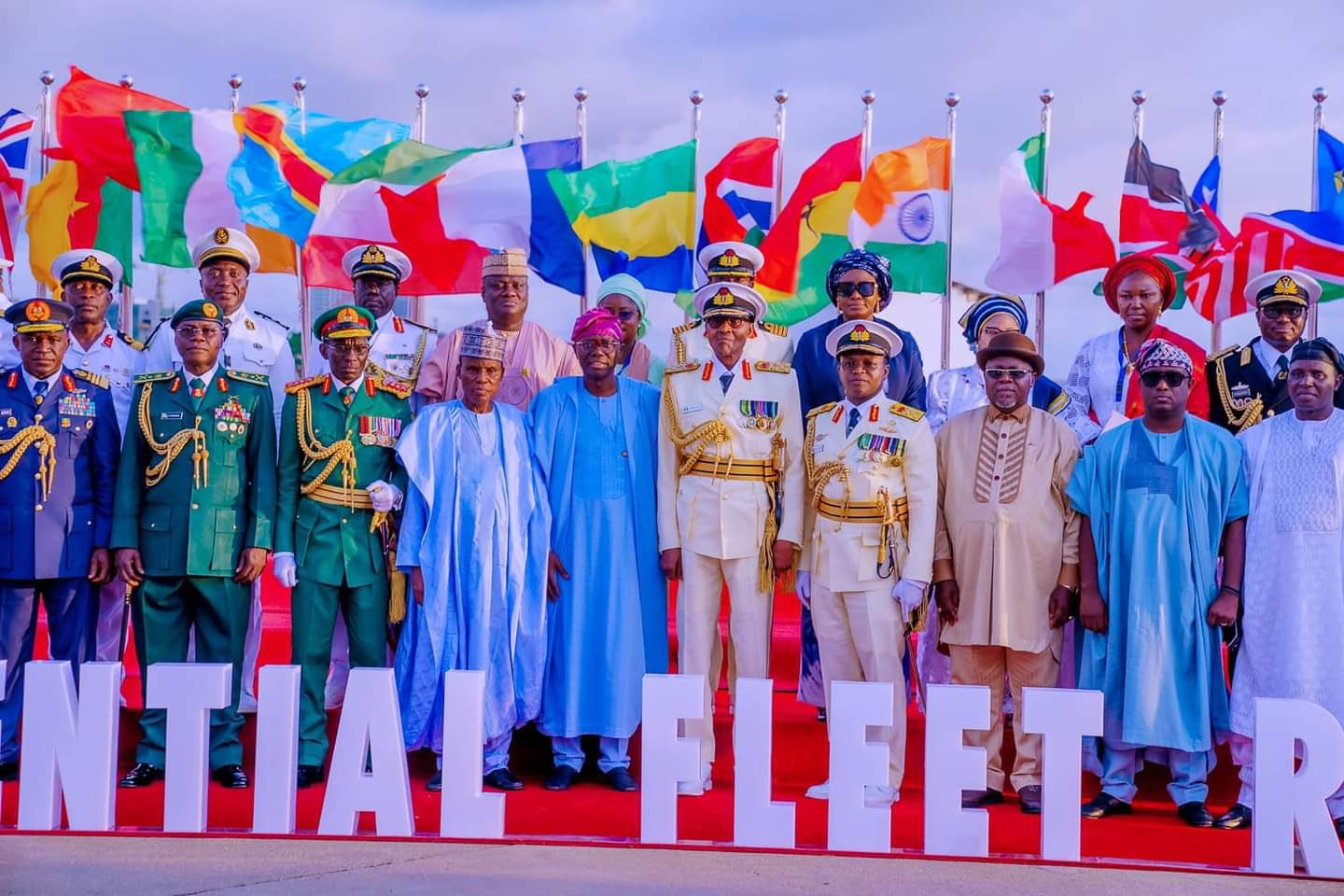 President Muhammadu Buhari Monday expressed confidence that the incoming administration of President-elect Bola Ahmed Tinubu would continue to provide crucial support to the Nigerian Navy, maintaining the positive trajectory achieved during his own tenure.
Speaking at the Presidential Fleet Review held at the Naval Dockyard Limited, Victoria Island, Lagos, the outgoing President expressed immense satisfaction with the array of naval assets on display and combat readiness of the Nigerian military.
Recognising the nation's pride in the navy's numerous achievements during his eight-year administration, he said, ''I have no doubt that the incoming administration of President-elect, His Excellency, Bola Ahmed Tinubu will sustain the current tempo of my administration in giving the navy necessary support to effectively carry out its assigned tasks.
''My best wishes to our navy for protecting our maritime domain and the economic prosperity of Nigeria. As I leave office on 29th May, I wish you all fair winds. Onward together and God bless the Federal Republic of Nigeria.''
Buhari stated that he had no doubt that under Tinubu's leadership, the navy would continue to acquire new assets, expand shipbuilding for export purposes, promote indigenous production, intensify the fight against piracy, and address issues pertaining to crude oil theft in Nigeria's maritime domain.
He noted the significant reduction in piracy over the past seven years, leading to Nigeria's removal from the list of piracy-prone countries by the International Maritime Bureau in March 2022.
He applauded the application of technology in securing the maritime domain, which facilitated intelligence-driven deployment of naval ships and enhanced their effectiveness.
The President specifically commended the diligent prosecution of MT Heroic Idun, which was detected and apprehended for attempting to load crude oil without authorisation offshore Bonny in August 2022.
He noted that this successful interdiction further reaffirmed the navy's commitment to protecting the country's resources.
Buhari, who acknowledged the significance of the diverse ships and helicopters on display, noted that it symbolised the nation's maritime power and its preparedness to carry out the Navy's constitutional roles.
Praising the impressive combat displays staged by elements of the Nigerian Navy Special Boat Service, alongside a combination of assets from the Nigerian Navy and the Nigerian Air Force, he said, 'I expect this to translate into actual capability to dominate Nigeria's maritime environment and secure the vast resources therein for the socio-economic development of our great country.''
The outgoing President highlighted the strong link between maritime security and economic prosperity.
Given that the maritime environment serves both as a storehouse of resources as well as medium for maritime transport in the country, he stressed the importance of the safe and secure utilisation of these resources to drive national prosperity and support Nigeria's aspirations for a thriving blue economy.
Copyright Ships & Ports Ltd. Permission to use quotations from this article is granted subject to appropriate credit given to www.shipsandports.com.ng as the source.