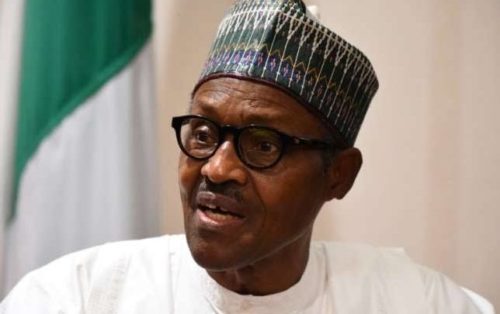 By Patience Danjuma 
President Muhammadu Buhari has appealed to Nigerians taking the risky desert-Mediterranean route to Europe to stay at home as his administration is making efforts to make the country more live-able.
President Buhari spoke on Tuesday when he received the outgoing High Commissioner of the Republic of Namibia, Peingeondjabi Shipoh.
"We will do our best to make our country live-able again", President Buhari said.
He said with Africa's great potentials, there was no need for the illegal exodus to Europe, done at grave risk to lives and limbs.
According to him, the sheer desperation that makes Nigerian youths dare both the Sahara Desert and the Mediterranean Sea, all in the bid to take up menial jobs in Europe, is hurting the pride of the country.
He said there were vast opportunities for Nigeria and Namibia to cooperate in areas like agriculture and trade.
He also recalled the sacrifices made for the freedom of Namibia, particularly by the administrations of Generals Murtala Muhammed and Olusegun Obasanjo.
The outgoing High Commissioner, who spent four years and eleven months in Nigeria, said the country had become second home for him and his family.
"I enjoyed great support in carrying out my duties. I return home with absolute satisfaction that our two countries are more than ready for intra-African trade and exchange of state visits by the leaders. Our two countries have a lot in common, and Africa can only be developed by Africans themselves."
Shipoh wished Nigeria successful general elections in 2019.
President Muhammadu Buhari later assured Nigerians and international community that the forthcoming general elections in 2019 will be free and fair, saying it will usher the country into another clime of maturity, peace and unity.
President Buhari, who received Letters of Credence from four ambassadors at the State House, including the Ambassador of the Peoples' Republic of Japan, Yutaka Kikuta, said the country's political and electoral institutions have continued to evolve in strength, skill and experience after each election. 
Copyright Ships & Ports Ltd. Permission to use quotations from this article is granted subject to appropriate credit given to www.shipsandports.com.ng as the source.