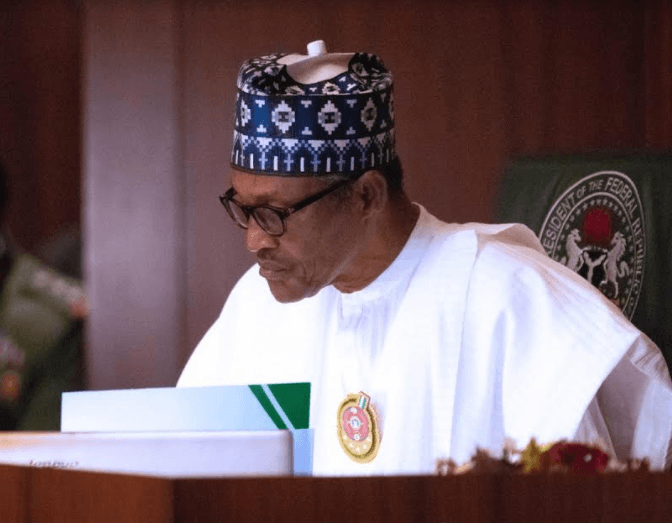 Nigeria's outgoing President, Muhammadu Buhari will on May 22 induct new warships, gunboats and helicopters for the Nigerian Navy.
In a statement issued on Wednesday by the Nigerian Navy's Chief of Policy and Plans, Seidu Garba, the outgoing President will commission two ships, NNS Kada and NNS Ibeno, which were both recently acquired NN helicopter.
Garba added that the event slated to hold from May 19 to May 22 in Lagos would also feature a Presidential Fleet Review, ceremonial sailing pass exercise, combat and aerial displays.
"Permit me to recall that during the eight-year administration of President Buhari, a total of 20 capital ships were procured for the Nigerian Navy. The ships comprise offshore patrol vessels, landing ships transport, hydrographic survey vessels, seaward defence boats, helicopters, as well as over 300 inshore patrol vessels and assault crafts.
"The president also commissioned two locally built ships in 2016 and 2021 and laid the keel for two more, which will be ready by 2024. The NN deems it appropriate to honour the commander-in-chief for his support of the service.
"The PFR 2023 is therefore, organised in honour of President Buhari in recognition of his generous contribution to the service and the nation at large and to also mark the culmination of Mr President's administration," Garba said.
He said the Presidential Fleet Review was a tradition of navies across the world conducted to honour their heads of government.
The fleet review, according to him, will involve 16 warships, three helicopters and a mix of Nigerian Air Force aircraft.
"The participating NN ships are NNS Thunder, NNS Centenary, NNS Ikenne, NNS Kada, NNS Lana, NNS Kano, NNS Nguru, NNS Ibeno, NNS Aba, NNS Oji, NNS Andoni, NNS Osun, NNS Ose, NNS Ekulu, NNS Gongola and NNS Shiroro.
"The participating NAF aircraft are one MI35 Helicopter, one Diamond-42, one ATR-42 MPA and three A29 Super Tucano.
"Some foreign warships from allied nations including Spain, Brazil and Ghana are also expected to participate in the exercise," he said.
Copyright Ships & Ports Ltd. Permission to use quotations from this article is granted subject to appropriate credit given to www.shipsandports.com.ng as the source.