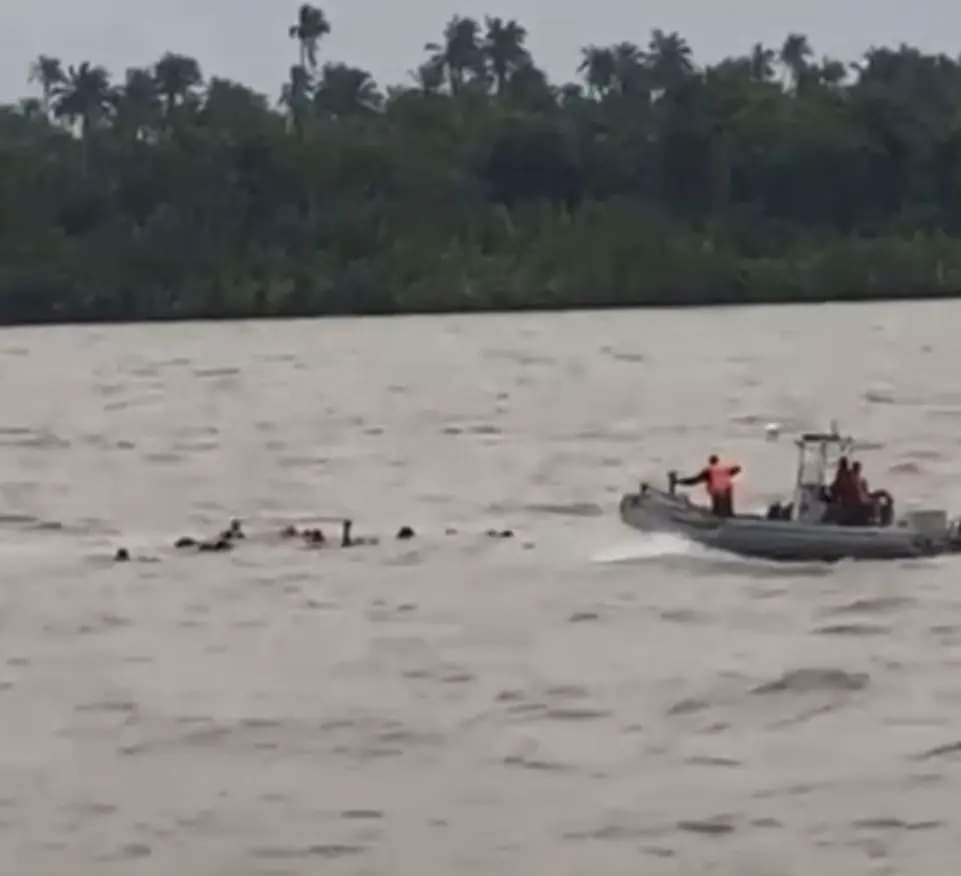 Local divers and officials of the Marine Police have recovered the corpses of the three medical students who drowned in Calabar, Cross River State.
The students drowned and died after their cruise boat, operated by a leisure firm known as Marina Resort capsized.
The corpses were recovered in the early hours of Monday, according to a statement from the Ahmadu Bello University Medical Students' Association which said two of the victims were from the university.
The association identified the two deceased students as Mustapha Tukur and Kabiru Hamza, both final year medical students of the university.
The late Tukur, until his passing, was the Vice President of the Medical Students' Association at Ahmadu Bello University, the statement said.
"Both students were exceptional individuals, known for their dedication, compassion and academic prowess. They had a promising future ahead of them, and their loss was deeply felt by their families, classmates, professors, and everyone associated with the medical programme.
"It surely was a painful exit, but we take solace knowing too well that they both lived a fruitful and impactful life. They will always be remembered for using their sojourn on earth wisely and well. They added to what they found on earth but did not subtract. They made and didn't destroy, and they left things better than they found them," the association said.
The third victim is a medical student from the University of Uyo.
The deceased medical students were among several other medical students from various universities across Nigeria who were in Calabar, Cross River State, for their national convention, which was hosted by the students' medical association of the University of Calabar.
Copyright Ships & Ports Ltd. Permission to use quotations from this article is granted subject to appropriate credit given to www.shipsandports.com.ng as the source.