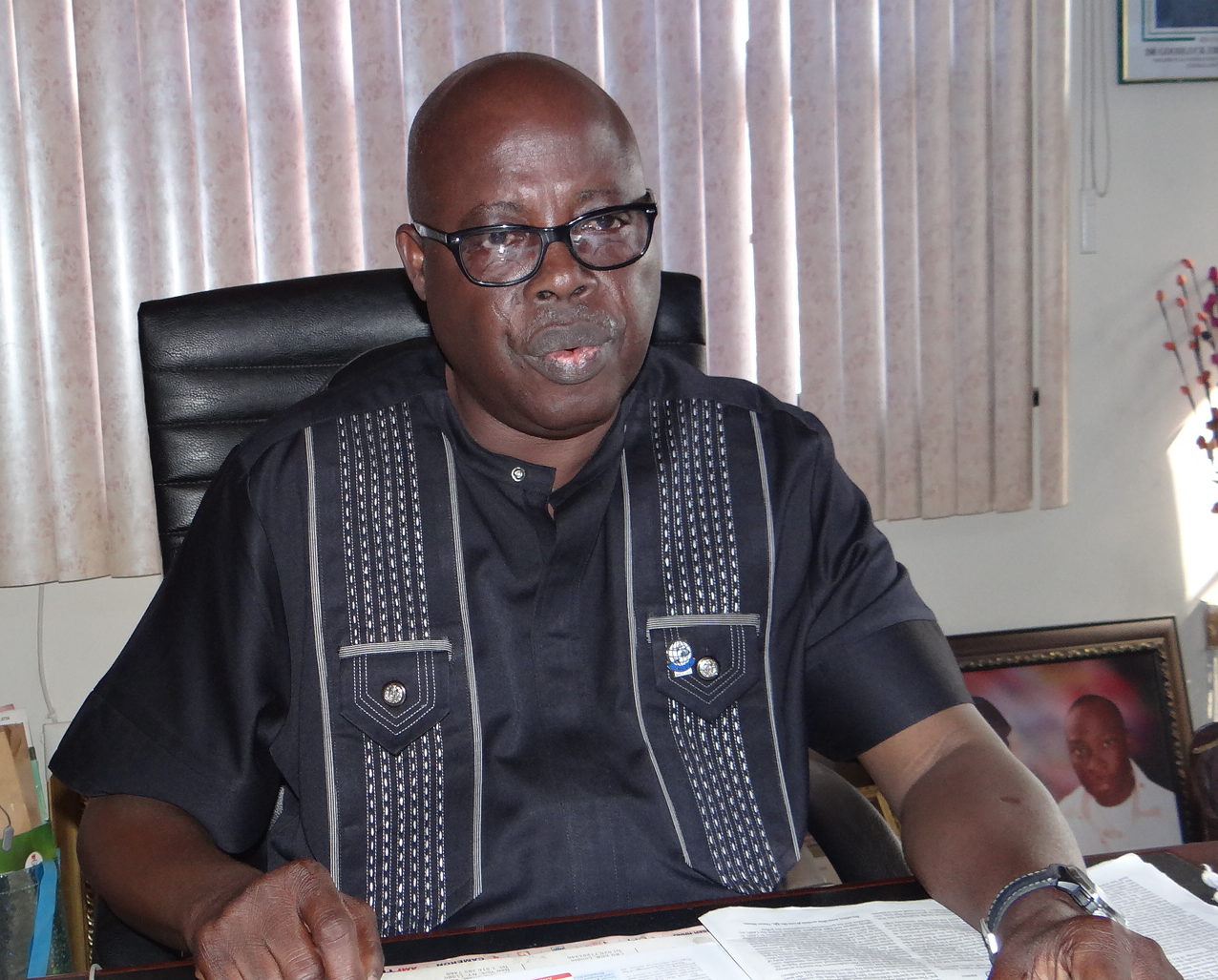 Prince Olayiwola Shittu is the immediate past National President of the Association of Nigerian Licensed Customs Agents (ANLCA). In this interview with Shulammite Foyeku, he shares his thoughts on some salient issues in the nation's maritime industry.
Excerpts:
Recently, heads of maritime agencies expressed their readiness to commence 24-hour operation at the nation's seaports. How realisable is this objective given the fact that several attempts in the past had not been successful?
We started in 2012 with 48-hour delivery of cargo and looked at the factors responsible for the port not to work 24 hours. When Hadiza Bala Usman resumed as Managing Director of Nigerian Ports Authority (NPA), ANLCA made a representation to her and we suggested stakeholders meeting probably quarterly to look at areas that need to be fine-tuned for us to achieve 24-hour operation and she bought into it. The point is stakeholders' engagement is very important. If the CEOs think they can just sit down and have a meeting and then make a resolution and pass it on to the people without considering the position of stakeholders, it will come to nothing. One of the first things they need to identify is who are the relevant stakeholders in the port that will be factored into this system of 24 hours operation? 24 hours is not just coming to the port and going out. Any 24-hour plan that will not impact on timely delivery of cargo, then we are not talking. As at then, weekend work that was adopted for customs officers to come to the port within that period didn't work because of the deliberate action of the shipping companies not coming to work by weekend and giving frivolous excuses thereby hindering the achievement of the 48 hours and along the line, charging demurrage for a period that is not the fault of the importer. All these are factors that we will have to look into. Yes, terminal operators are doing 24 hours but shipping lines have to release the cargoes to them. You go there on a weekend, they tell you they are not on duty. You hear Customs have to handle this but they are not on duty. At the end of the day, you want to pay some money even through your ATM becomes a problem. There are so many things to look into. What about security? So the CEOs need to first talk to stakeholders who are relevant in the industry and not a committee who will go and drink tea and collect envelopes but people who have the interest of this industry in mind and bring out a blueprint and see how we can resolve areas that will bring problems. Twenty-four-hour operation if realised will be good for operators and for our port because there will be quick turnaround of vessels and terminals will be working optimally.
Some stakeholders have expressed concern over the absence of the Customs Comptroller General at the meeting of heads of maritime agencies given the crucial role of Customs in cargo clearance.  Do you think this may cause a setback to the objective?
Let a conference of stakeholders take place before we talk about whether Customs is represented at the CEO level or not. We need to go back to the stakeholders first to know what the problems are. CEOs cannot know what the problems are. They should draw their strength from the outcome of stakeholders' regularly held meetings; that is the way things work. It is on the basis of the outcome of this meeting that the CEOs can now plan their own meeting. The only thing that can drive this is if an emergency is declared in the maritime industry. Look at all the attempts of clearing the road; it was until the Lagos State Government got themselves involved directly; that is when we started seeing physical changes. So we need stakeholders' meeting first where they will get all the inputs required for the CEOs. The CEOs' meeting is more like a ceremonial gathering. The previous two meetings they've had; what has it translated to?  Don't forget that these are regulatory agencies.
What is your take on the recent ban on third person form 'M' by the Central Bank of Nigeria?
The directive by the CBN is an ill-thought out policy and sadly, it looks like the CBN is doing a yeoman job because an import policy should not be at the whims and caprices of any individual department of government and that is why the inconsistency in Federal Government policies is the bane of our economic development. For example, traditionally, import policies are made after consultation with stakeholders but surprisingly, the Manufacturers Association of Nigeria was not involved and at the end of the day they just reel out whatever they like. No wonder Naira is going to N500 per dollar. As long as the management of CBN today, the way it is constituted remains there, Nigeria will never go out of permanent recession because personal considerations are the driving motive of the CBN. Now, they are going through the back door to introduce pre-shipment inspection. I don't know what is wrong with us. If we are going to the past, we should be considering reversing Nigeria's system of government to parliamentary. If the CBN can go forward and backward just to find food for party men and friends because at the end of the day, importers are meant to pay money for the certification of their documentation abroad before coming down here then what is the job of Customs? What were all the trainings for? It is really unfortunate. This country is going downhill. If the government knows that they want to reverse and go back to the past, let start with changing our system of government. The Central bank is not doing well for our economy and that is why we stagnate.
What do you make of the recent Peak Season Surcharge by foreign shipping companies on Nigeria-bound cargoes?
I am not surprised because Nigerian shipping companies are owned by men of timber and caliber; people who have lived all their lives milking the country, that is why not even NPA, Minister of Transport can call our shipping agencies representing the liners. I can tell you that these liners also service other countries so why Nigeria? It is because they see Nigeria as where everything goes. For example, the war risk charges are for countries that have war but they have continued to charge Nigeria when we are not at war. Niger Delta is already calm and even ships that go to the Middle East don't pay the same thing we are paying here. Unless an emergency situation like I called for last year is declared in the maritime industry, people will be milking us until we collapse. Rather than the Central Bank looking at the repatriation of funds from Nigeria due to these shipping malpractices, they are compounding the issues in the maritime industry. It is not fair. We need a government that will say no and will stand by it and that is what the government of Ghana is doing. What is the difference between Nigeria, Ghana and Ivory Coast? Why would there be disparity in charges? Because Nigeria is big for nothing and every Tom, Dick and Harry can come and take a cut aided and abetted by Nigerians who are in positions of authority.
But some of these shipping charges are not constant?
Yes I agree with you. Shipping charges are fluctuating. They are not stagnant.  In fact it is based on demand and supply. If there are no cargoes, there will be no shipping. During this pandemic, shipping lines were booming because they needed to carry goods, essential commodities, and medical supplies all over the world. But how come surcharges when introduced into the Nigerian shipping scheme was never removed when the condition changes?  Some of these charges will have been removed when the condition presents itself as not warranting those charges and that will be the permanent charge but now they are tinkering with the percentages up and down. Is it applicable like that elsewhere?
How would you assess the impact of the border closure one year after?
Border closure is a necessity even though it affects people who live on border operations on the part of Nigeria but the hostility of our neighbours against Nigeria demands that we close our border. Only God knows what would have happened in the past one year if the borders were open. These are people benefitting from us but they don't want the best for us and by now, Nigeria could have been at war with the circulation of arms and ammunition including drug, substandard goods because they sabotaged the ECOWAS Trade Liberalization Scheme (ETLS). Nigeria is a dumping ground; it is the destination for illicit goods and a destination for drugs so we should be circumspect on how we crucify policies that are saving our lives. We are always in a hurry to reverse good policies. We are also in a hurry to introduce bad policies by the CBN.
Copyright Ships & Ports Ltd. Permission to use quotations from this article is granted subject to appropriate credit given to www.shipsandports.com.ng as the source.