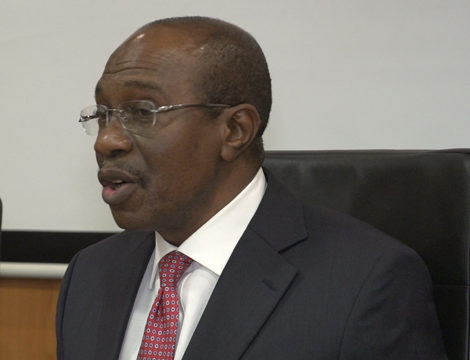 By Agency Report 
The Central Bank of Nigeria (CBN) on Monday said Nigeria spent $36.3 billion on the importation of petroleum products between 2013 and 2017.
The apex bank made the disclosure at a public hearing organised by House of Representatives' Ad hoc Committee investigating the state of the nation's refineries, their turn-around maintenance to date and regular/modular licensed refineries.
Ganiyu Amao, Director of Research, CBN, who represented the bank, said the fuel importation figure was part of 119.41 billion dollars the federal government spent on importation of commodities during the period.
Amao said that efforts by the bank to intervene in foreign exchange market were usually curtailed by excessive outflow of foreign exchange.
According to him, the trend had exerted undue pressure on the nation's external reserve and induced depreciation of the naira.
"Data from CBN shows that from 2013 to 2017, total foreign exchange committed to imports in the country stood at 119.41 billion dollars, while total foreign exchange committed to imports in oil sector stood at 36.37 billion dollars.
"This represents 13.5 per cent of all imports made by the country.
"It greatly exerts serious pressure on our external reserve and depreciates the value of our local currency," he said.
Amao also disclosed that domestic consumption of fuel rose from 4.5 million metric tonnes to 23.9 million metric tonnes in 2013 and dropped to 2.6 million metric tonnes in 2016.
He said that the CBN favoured a policy that compelled International Oil Companies (IOCs) to refine at least half of the crude that they produced for domestic consumption.
Earlier, the committee had directed the Nigerian National Petroleum Corporation (NNPC) to provide relevant information on the turn-around maintenance of refineries in the country.
Chairman of the Committee, Datti Muhammad (Kaduna-APC), expressed dismay that some stakeholders attempted to frustrate the investigation by refusing to avail the committee of information needed to aid the probe.
He said, "Only a few organisations and individuals have complied with the committee's request for documents and memoranda as many are bent on frustrating the investigation.
"The committee derives its authority to conduct this probe from the resolution referred to it in line with the provisions of the Constitution.
"And this committee will not hesitate to evoke relevant provisions of our laws with a view to obtaining compliance from parties required to make inputs and providing information," Muhammed said.
In his submission, Chief Operating Officer, NNPC, Anibor Kragha, said that instead of turn-around maintenance, the refineries required comprehensive rehabilitation.
According to him, while the turnaround maintenance is supposed to take place every two years, many of the refineries have seen irregular maintenance.  
Copyright Ships & Ports Ltd. Permission to use quotations from this article is granted subject to appropriate credit given to www.shipsandports.com.ng as the source.