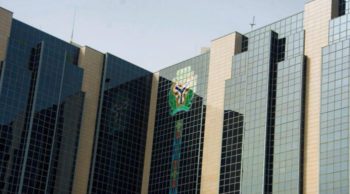 Nigeria's manufacturers, airlines, fuel importers and agriculture businesses will be able to buy dollars at a special market intervention to clear a backlog of foreign exchange obligations now due, the central bank said on Wednesday.
The central bank plans to settle the bids through a combination of spot and short-term forward deals, currency traders said, citing a notice from the bank. It did not specify the amount of dollars to be sold.
"Authorised dealers' accounts with the central bank will be debited in full for the naira equivalent of the dollar bid amount on a spot basis," the bank said in a notice to lenders.
The central bank has been selling dollars since February in an effort to improve liquidity and narrow the spread between the official and black market exchange rates for the naira. Close to $5 billion has been sold, according to analysts.
The naira was quoted at 377.83 to the dollar at the investor window, according to market regulator <FMDQ OTC> Securities Exchange. It sold for 305.60 to the dollar at the interbank window and 366 on the black market.