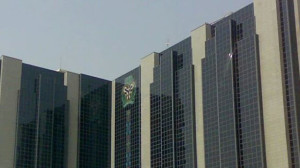 The Central Bank of Nigeria (CBN) on Thursday said it has signed a $2.5 billion currency swap agreement with the People's Bank of China to facilitate trade between the two countries and enhance foreign reserve management.
Nigeria suffered a chronic dollar shortage after oil prices plunged mid-2014, which tipped its economy into a recession and hammered its currency reserves, frustrating individuals and businesses that could not import goods into the country.
The CBN said it had been in discussions with China on the deal for more than two years. Nigeria is the third African nation to agree a currency swap deal with China.
"The transaction … equivalent of about $2.5 billion, is aimed at providing adequate local currency liquidity to Nigerian and Chinese industrialists and other businesses thereby reducing the difficulties encountered in the search for third currencies," CBN said in a statement.
Earlier China's central bank said it has signed a three-year bilateral currency swap agreement with Nigeria worth 15 billion yuan.
Nigeria added the Yuan as part of its foreign reserve in 2011 and agreed a swap deal with Industrial and Commercial Bank of China Ltd (ICBC), the world's biggest lender in 2016.
In February, Britain's export finance agency said it will add the naira to its list of "pre-approved currencies", allowing it to provide financing for transactions with Nigerian businesses denominated in the local currency.
Local traders on Thursday said demand pressure was piling up on the currency market as some companies were repatriating dividends following the end of the earnings season coupled with importers buying foreign goods to resell at home.
The CBN has been selling the U.S. currency on the official currency market to try to boost liquidity after allowing the market to determine the value of the naira for investors.
The naira eased slightly to N361 for investors on Thursday while it was quoted at N305.70 on the official market, supported by the central bank's regular intervention. One lender traded the currency at N314.50 on Thursday.
Both the governor of Nigeria central bank and the Chinese counterpart signed the agreement, the statement said.
Agency Report