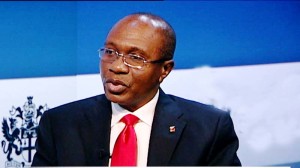 The Governor, Central Bank of Nigeria (CBN), Godwin Emefiele, on Thursday, said the bank will delay its next interest rate-setting meeting after a political spat over nominations for its Monetary Policy Committee.
Emefiele told CNBC that the meeting scheduled for March 19-20 would be delayed by about seven to 10 days, or at the latest, until the first week of April.
Senate will next week consider a report into nominations for the Monetary Policy Committee, its President, Bukola Saraki, said on Wednesday, a move that could end an impasse that has halted policy decisions.
Agency Report