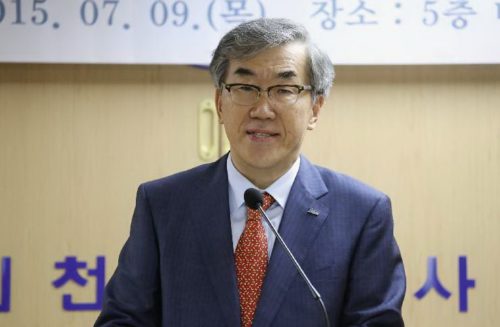 The President/CEO of Hyundai Merchant Marine's (HMM), Chang Keun Yoo, has resigned.
Yoo is expected to announce his resignation and formally step down at the company's shareholders meeting holding in March.
"It is not easy for me to decide to leave HMM in the middle of this critical moment of "war on loss" with the 2020 challenges looming on the horizon but I comfort myself with the thought that HMM has become much healthier than before," Yoo said in his farewell message to HMM employees.
He added that the key cornerstones have been laid for the company's sustainable and profitable growth after 2020.
Earlier this year, the HMM CEO announced that 2020 will be a year of quantum leap for the company.
The leap would be led by the newly ordered 23,000 TEU containerships but also by investments in IT, global network, education and improvement of customer service.
"Ultra large containerships with scrubbers are under construction and the tasks of securing the hub terminals supporting the growth of volume have been completed with the agreement on Busan terminal reached of late. Our I/T capability will be enhanced in line with our expansion plan. The new era requires new leadership," he said.