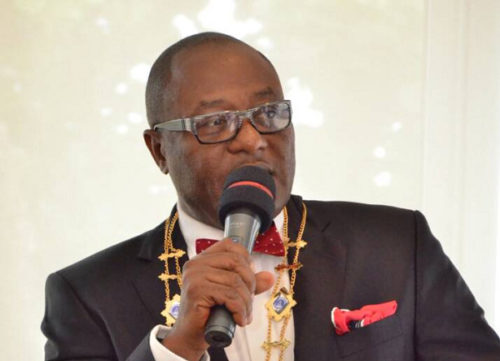 The Nigerian Chamber of Shipping (NCS) has urged the Federal Government to create incentives that will enable indigenous shipowners import vessels into the country as part of effort towards shipping development in Nigeria.  
Speaking at a forum in Lagos recently, President of the Chamber, Andy Isichei, said it was high time the government took a second look at the fiscal policy on vessel importation, which allows foreign ship owners bring in vessels under the Temporary Importation Permit (TIP) granted by the Nigeria Customs Service at a negligible sum.
Isichei, who queried why indigenous shipowners who import vessels to contribute to the nation's economy would be made to pay higher customs duty than their foreign counterparts, said the development has given foreign shipowners undue advantage.
He said, "The local investor who decides to buy a ship contributes to government fund, provides employment but he is put in a very tight corner. He is worse off than the foreign counterpart who decides not to buy. These are anomalies and contradiction in the system we need to bring to the attention of government. Of course for those who bring in aircraft, it is zero duty. That is an incentive. So we need to incentivise investors in the maritime industry so that they can bring in more vessels.
"If they bring in more vessels with waiver, there are benefits that will accrue to the nation by that singular investment. First, we will have opportunity of enriching our ship registry that is to get the vessel flagged in Nigeria.
"The vessel will also provide us the opportunity to train our seafarers. At the Maritime Academy, Oron, we have over 3,000 seafarers that have been trained but have no job because they don't have sea time. Such a vessel coming in, if flagged in Nigeria, could provide opportunity for our seafarers to gain the required training to become tomorrow's captains."