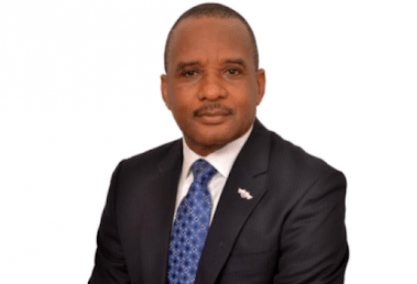 The Chartered Institute of Transport Administration (CIOTA) has applauded the appointment of Dr. Bashir Jamoh as the Director General of the Nigerian Maritime Administration and Safety Agency (NIMASA) by President Muhammadu Buhari.
Jamoh, until his appointment was the President of CIOTA, the foremost transport institute in Nigeria focused on training human resource capacity in the transport and related sector of the economy.
Speaking with SHIPS & PORTS, the Deputy President of CIOTA, Calistus Ibeh, while congratulating Jamoh, described his appointment as a round peg in a round hole, adding that the choice of a technocrat for the position of the Director General of the apex maritime regulatory agency would impact positively on the development and growth of the industry. 
Ibeh, who commended President Muhammadu for appointing one of their own for the position of the NIMASA Director General, expressed confidence in Jamoh's competence, whom he described as a dogged fellow who will bring his wealth of experience both in transport and logistics to bear in the discharge of his duty.
He said, "Jamoh's appointment is a positive development and the best decision taken by the President Muhammadu Buhari. It is a step in the right direction and putting a round peg in a round hole. For us as CIOTA, we consider it cheering news that Dr. Jamoh is appointed as Director General.  He is a dogged fellow, very intelligent and he has all it takes to move the industry forward from where it is presently.
"He already knows the industry given his years of experience so nobody is going to tell him about the industry. We are confident that he is going to take right decisions that will remove the perceived obstacles that have been impeding the growth of the industry.
"If technocrats can be appointed to positions like this, it will help the industry move forward. It is going to impact positively in the industry because he is already a stakeholder and I believe the stakeholders in the industry will rally round him. He grew from the ranks. He is an insider and he knows where the shoe pinches, so it is a good appointment from Mr. President and we are very happy about it."
Speaking on some of the achievements of Jamoh while he served as the President of CIOTA, Ibeh said the attainment of a charter status for the institute was a landmark achievement adding that CIOTA has also grown in membership under Jamoh's leadership.
"We are the only transport institute in Nigeria that is chartered and that was his dogged achievement. He made a promise to achieve it in six months, and we achieved it. Our number has increased and our impact is being felt in the industry. We have had the first transport summit and it was successful," he said, urging all industry stakeholders to give him maximum support.