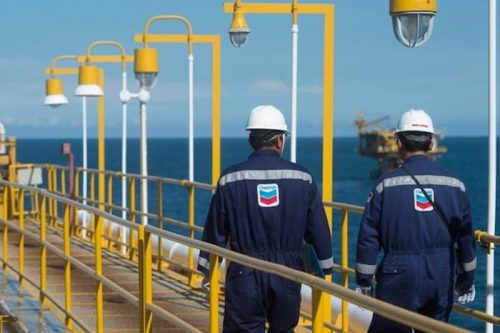 Oil major Chevron has revealed that it will offer the IMO 2020-compliant 0.5% sulphur bunker fuel by the end of the third quarter, reports said.
Chevron Fuels Technologist Monique Vermeire said, "If the shipping company is willing to try it out we can make it available, but not for continuous purchase. I think it will be available by the end of the third quarter."
From 1 January 2020, all ocean-going ships will be required to burn bunker fuels with a maximum sulphur content of 0.5%, down from the current 3.5%, under IMO's Marpol Annex VI regulation.
Ships that are fitted with scrubbers, or exhaust gas cleaning systems, can continue to burn high sulphur fuels.
Vermeire, however, did not mention the ports where Chevron will start supplying the low sulphur fuels.
With less than seven months until the new IMO 2020 rule applies, the world's leading oil majors now including Chevron have all indicated their plans on making 0.5% fuels available.
BP announced in March that it will make the 0.5% fuel available first in Seattle, Panama (Balboa/Cristobal), South Africa (Cape Town/Durban/Richards Bay), Oman (Salalah), Amsterdam/Rotterdam/Antwerp (ARA), China and Hong Kong, Singapore, Australia (Fremantle/Gladstone/Brisbane), and New Zealand. But BP did not say when the fuels would be available.
ExxonMobil also announced in March that it will offer the low sulphur fuel by the third quarter this year, starting with the ports of Antwerp, Rotterdam, Genoa, Marseilles, Singapore, Laem Chabang, and Hong Kong.
In May, Shell said it has carried out 19 trials of its low sulphur fuel oil at key ports globally to get ready for supplies ahead of 2020.
France's state oil firm Total is readying to sell 0.5% sulphur fuels from the fourth quarter at major bunkering ports in the ARA, France, Germany and Singapore.
Brazil's state-led Petrobras has started running tests in June to prepare its refineries to produce the 0.5% sulphur fuels. Petrobras has also informed its customers that it has discontinued the sales of the high sulphur 500 centistoke bunker fuel at Santos port.