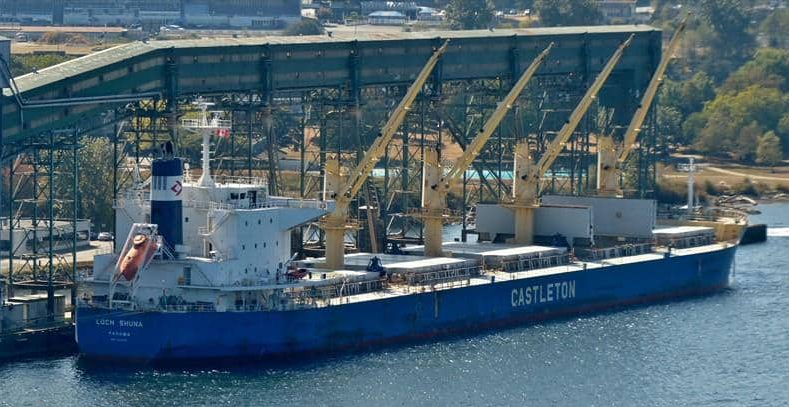 Just ten months after the alleged massacre of seven Indonesian sailors in Port-Louis' roadstead, the Mauritius' police has a new homicide linked to the maritime world to investigate.
Last Monday, they arrested the chief cook of the Meghna Liberty, a Bangladeshi-flagged bulk carrier, for having killed the captain, a fellow Filipino like himself. He stabbed the captain 45 times in the chest and neck with a kitchen knife.
The gruesome murder happened late in the night on November 20, off the coast of the Saint-Brandon, also known as the Cargados Carajos reefs, an archipelago located 430km northeast of Indian Ocean's island nation.
The 55,907-ton vessel, which left Saldanha' port, in South Africa, was en route to Haldia, India, with 20 crew members, all of whom are of Filipino origin.
Alfred Kenneth Calopez Banghanoy, the chief cook, killed Captain Baquillos Solante in his cabin. He confessed to his crew mates a few hours later by telling them: "It's done". The crew members alerted the ship-owner after the discovery of the captain's corpse in a pool of blood. The local shipping agent reported the murder to the police.
The crew members have already been interrogated after undergoing tests for COVID-19. The first officer stated that he had to cut the door to the captain's cabin with a grinder. He gave the investigators a video shot on a cell phone showing how this was done.
Thief cook, however, blamed the captain for not giving him his cigarette ration and for making him work too much. They had been arguing since they were at sea on November 11.
A new captain and a new chef will have to fly to Mauritius before the Meghna Liberty can get the green light to leave Port Louis.