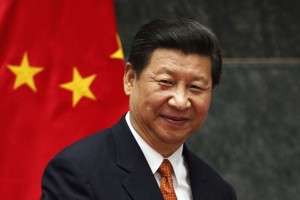 China on Tuesday accused United States of blackmail and warned it would retaliate in kind after Donald Trump threatened to impose fresh tariffs on Chinese goods.
Trump on Monday said he had asked the US Trade Representative to target $200 billion worth of imports for a 10 percent levy, citing China's "unacceptable" move to raise its own tariffs.
He added he would identify an extra $200 billion of goods — for a possible total of $450 billion, on most Chinese imports — "if China increases its tariffs yet again".
"Further action must be taken to encourage China to change its unfair practices, open its market to United States goods and accept a more balanced trade relationship with the United States," Trump said in a statement.
Last week, he announced 25 percent tariffs on $50 billion in Chinese imports, prompting Beijing to retaliate with matching duties on US goods.
The US leader warned Friday of "additional tariffs" should Beijing hit back with tit-for-tat measures.
"The trade relationship between the United States and China must be much more equitable," he said in explaining his latest decision.
"I have an excellent relationship with President Xi (Jinping), and we will continue working together on many issues. But the United States will no longer be taken advantage of on trade by China and other countries in the world."
China's commerce ministry immediately responded by saying the US "practice of extreme pressure and blackmail departed from the consensus reached by both sides during multiple negotiations and has also greatly disappointed international society".
"If the US acts irrationally and issues a list, China will have no choice but to take comprehensive measures of a corresponding number and quality and take strong, powerful countermeasures."
The news hit stock markets in Asia, with Shanghai down almost four percent and Shenzhen tumbling nearly six percent, while Hong Kong fell more than two percent.
Leading the fall in Hong Kong was Chinese telecom giant ZTE, plunging nearly 26 percent and shedding nearly two-thirds of its value since striking a deal with the Trump administration to lift a ban on using critical US components.
But on Monday, the US Senate defied Trump by voting to overrule his administration's deal with legislation to re-impose the ban on hi-tech chip sales to the company, whose fate has figured prominently in the trade talks.
Trump is moving forward with the trade measures after months of sometimes fraught shuttle diplomacy in which Chinese offers to purchase more American goods failed to assuage his grievances over a widening trade imbalance and China's aggressive industrial development policies.
China had offered to ramp up purchases of American goods by $70 billion to help cut its yawning trade surplus with the United States, whereas Trump had demanded a $200 billion deficit cut.
"Disregarding the consensus reached by the two countries, the US is playing fast and loose and once again stirring up a trade war. This way of doing things breaks faith with everyone," China's Foreign Ministry Spokesman, Geng Shuang said.
The China trade offensive is only one side of Trump's multi-front battle with the United States' economic partners as he presses ahead with his protectionist "America First" agenda.
Since June 1, steel and aluminium imports from the European Union, Canada and Mexico have been hit with tariffs of 25 percent and 10 percent, respectively.
"This latest action by China clearly indicates its determination to keep the United States at a permanent and unfair disadvantage, which is reflected in our massive $376 billion trade imbalance in goods," Trump said of China's retaliatory tariffs.
"This is unacceptable."
So far Beijing has targeted major American exports to China such as soybeans, which brought in $14 billion in sales last year, and are grown in states that supported Trump during the 2016 presidential election, as well as other politically sensitive products.
Officials also drew up a second list of $16 billion in chemical and energy products to hit with new tariffs, though China did not announce a date for imposing them.
More American targets are likely to follow as soon as the Trump administration follows through with publishing an expanded tariff list.
Agency Report