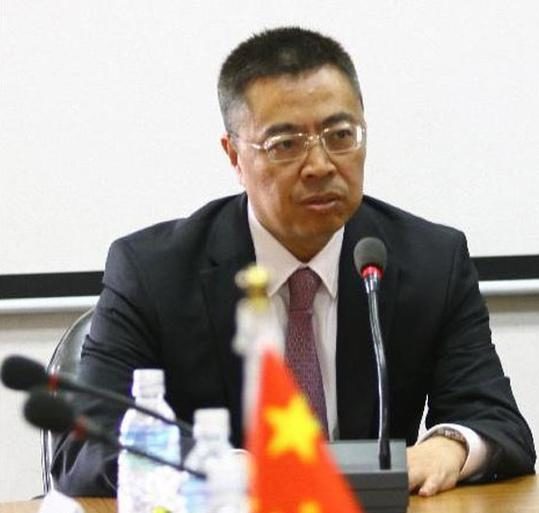 China on Monday told the World Trade Organisation's dispute settlement body that United States accusations that Beijing forced companies to hand over technology as a cost of doing business in China were groundless.
U.S. President, Donald Trump, has accused China of stealing American ideas and announced a plan for a $50 billion tariff penalty against Chinese goods.
Both sides launched legal complaints at the WTO over the issue earlier this year.
"There is no forced technology transfer in China," Chinese Ambassador, Zhang Xiangchen, told the meeting, according to a copy of his remarks provided to Reuters.
"According to the U.S.'s view, China forces the U.S. companies to transfer technologies by imposing joint venture requirements, foreign equity limitations and administrative licensing procedures," Zhang said.
"But the fact is, nothing in these regulatory measures requires technology transfer from foreign companies."
Zhang said the U.S. argument involved a "presumption of guilt". The U.S. Trade Representative believed U.S. firms in China faced an obligation to hand over technology while failing to produce a single piece of evidence.
Some of its claims were "pure speculation", he said, adding that the USTR saw Chinese M&A activity as a Chinese government conspiracy.
Technology transfer was a normal commercial activity that benefited the United States most of all, he said, while Chinese innovation was driven by "the diligence and entrepreneurship of the Chinese people, investment in education and research, and efforts to improve the protection of intellectual property."
Legal experts say Washington needs WTO backing to implement its tariffs as far as they relate to WTO rules, while China has rejected the tariff plan wholesale and resorted to WTO action to stop it.
Under WTO rules, if disputes are not settled amicably after 60 days, the complainant can ask for a panel of experts to adjudicate, escalating the dispute and triggering a legal case that takes years to settle.
The United States, which launched its complaint on March 23, could have used the dispute meeting on Monday to take that step. China could do so at next month's meeting.
But since the dispute erupted, U.S.-China trade policy has been the subject of high-level bilateral talks. Trump tweeted cryptically that "our trade deal with China is moving along nicely" but that it probably needed a "different structure".
The United States put China's technology transfer policies on the agenda of Monday's meeting, without elaborating. A copy of the U.S. remarks was not immediately available. 
Copyright Ships & Ports Ltd. Permission to use quotations from this article is granted subject to appropriate credit given to www.shipsandports.com.ng as the source.