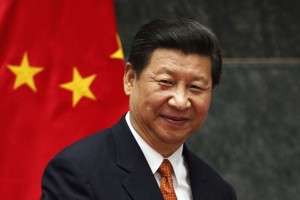 China's foreign exchange reserves have fallen below $3 trillion for the first time in six years, the central bank announced Tuesday, crossing a symbolic threshold as authorities seek to stem capital flight out of the country.
Slowing growth in the world's second-largest economy and a weakening yuan have in recent months led investors to move huge sums offshore in search of better returns.
But authorities' efforts to put the brakes on capital outflows by propping up the value of the yuan, which is facing downward pressure from a strong dollar, have rapidly drained reserves.
China could also face more pressure if new US President Donald Trump follows through on pledges to take protectionist moves or stimulate the American economy, which are likely to further lift the greenback.
"With Chinese FX reserves having dropped below the psychologically important threshold of USD 3 trillion, this will further ramp up the pressure on Chinese policymakers," Rajiv Biswas of IHS Global Insight said in a note.
China's vast foreign exchange reserves slipped $12.3 billion to $2.998 trillion in January, data from the People's Bank of China showed.
It was a larger decline than expected by a Bloomberg News survey of economists, and nearly a trillion dollars beneath its June 2014 peak.
"This decline will likely spark renewed debate over how long the People's Bank (PBOC) can continue intervening to support the renminbi," Julian Evans-Pritchard of Capital Economics said in a note.
As well as trying to slow the yuan's descent, which is close to eight year lows against the American currency, Beijing has tried to reduce capital flight by heightening the already strict requirements for citizens to move money out of the country.
But "as the pressure for financial outflows is likely to remain high, existing policies may not be enough", according to Louis Kuijs of Oxford Economics.
Policymakers may have to resort to "more forceful steps" such as "formally re-imposing restrictions on outflows", he said.
January's forex decline was narrower than the $41 billion drop in December and nearly $70 billion fall in November, the State Administration of Foreign Exchange (SAFE) said on its website.
SAFE emphasised that China's forex reserves, "although slightly below the scale of three trillion US dollars, are still the highest in the world," adding that China's reserves remain "ample".