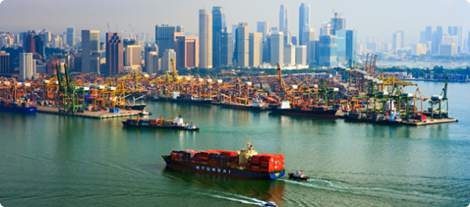 China has raised the threat warning for Chinese-flagged vessels transiting the Malacca Straits to the highest possible level.
China has increased the security level for Chinese-flagged ships transiting the key Southeast Asian waterway to MARSEC level 3 from 2200hrs on 2 July according to an official statement by the Chinese Ministry of Transport.
"All relevant international shipping companies shall immediately upgrade the relevant ship security level in accordance with the requirements of this notice, and implement the security plan requirements and take corresponding security measures," the statement said.
The move by the Chinese has come as surprise given there are no heightened tensions in the region or increased risk of piracy attack.
Security consultants Dryad Global commented: "The raising of the threat level for Chinese-flagged vessels is unexpected, particularly as the regional dynamics within and surrounding the Malacca Strait are stable."
It noted piracy in the region was at low level and there was no indication of local groups possessing the capability or intent for such attacks.
"There are no significant geopolitical tensions which would link logically with the increased Chinese threat level. Sources have indicated that China may have raised threat levels due to a specific threat of criminality, in this instance linked to cargo theft, but there is no indication that this poses a wider threat to commercial vessels," Dryad said.