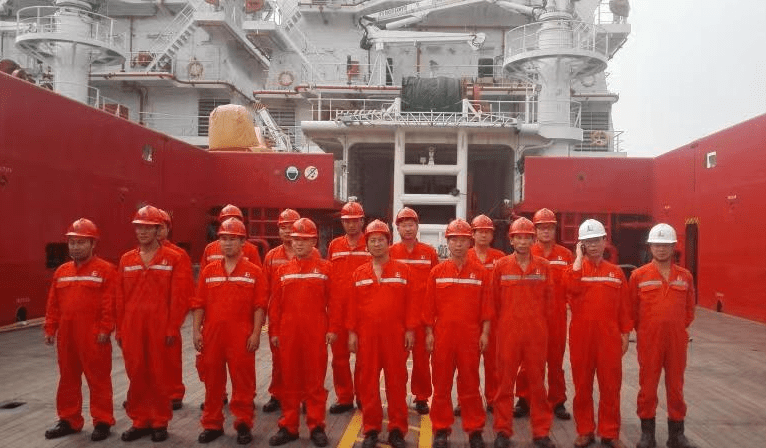 While other countries are lamenting the impact of the COVID-19 pandemic on their economies, China is busy counting its gains with a record of over 120,000 Chinese seafarers serving on international, non-China vessels last year, according to figures from the country's maritime safety administration.
At the end of 2020 there were some 17,175 newly registered seafarers serving on international vessels bringing the total to 122,034 according to China Maritime Safety Administration. These seafarers and owners were served by 250 crewing agencies.
Demand for Chinese seafarers surged last year due to the difficultly in making crew changes due to the COVID-19 pandemic. Chinese seafarers have been especially in demand for newbuildings constructed at the country's shipyards for international owners due to the difficulty in getting overseas nationality seafarers onboard the vessels for their first voyages.
"It is a new high record for China to send over 120,000 seafarers to other countries last year, a breakthrough for us," said Cao Desheng, Director of China Maritime Safety Administration, at a press conference, "currently, China has the world's largest seafarers pool."
Overall, the number of registered Chinese seafarers was 1,716,866 as the end of 2020, an increase of 3.5% year-on-year, including 258,896 female seafarers, according to a report released by the administration. 808,183 of the registered seafarers served on oceangoing ships while 908,683 was deployed on inland river ships, an increase of 3% and 3.9% year-on-year, respectively.
In the peak of the COVID-19 pandemic between April 1 and December 31, 2020, China completed 147,000 Chinese crew changes at domestic ports.
China has embarked on a major vaccination exercise for its seafarers at the country's ports.