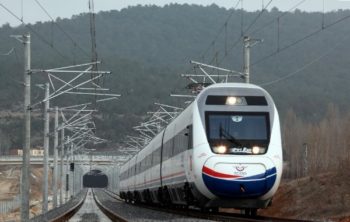 China's national railway operator said on Tuesday that the country plans to invest 732 billion yuan ($113 billion) in rail fixed assets in 2018, its lowest target since 2013.
China Railway Corp. made the comments through its news publication, People's Railway Network. The country, which invested 801 billion yuan in rail fixed assets in 2017, has for the last four years set an annual target of 800 billion yuan. Its target for 2013 was 660 billion yuan.
The railway operator also said that it aimed to build 4,000 kms (2,485 miles) of new lines this year, 3,500 kms of which will be high-speed rail tracks.
Agency Report