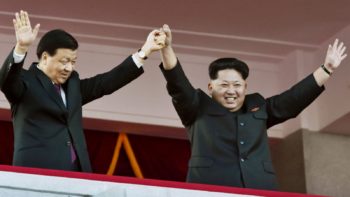 China will continue to fully, accurately and strictly implement United Nations' sanctions on North Korea in accordance to Chinese laws, the commerce ministry said on Tuesday.
The latest U.N. sanctions limit a country's refined oil products exports to North Korea at no more than 500,000 barrels per year starting Jan 1, 2018, the ministry told Reuters in an faxed statement.
China exported no oil products to North Korea in November, Chinese customs data showed, apparently going above and beyond sanctions imposed earlier last year by the United Nations in a bid to limit petroleum shipments to the isolated country.
Agency Report