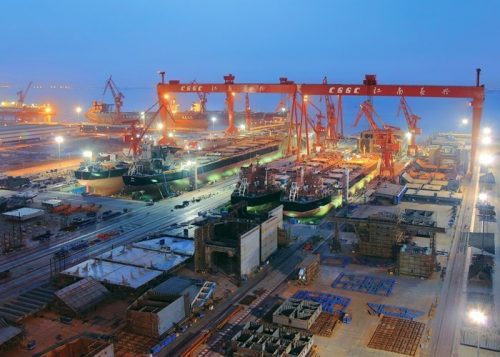 China has given the green light to a merger of the country's two shipbuilding majors, the State-owned Assets Supervision and Administration Commission of the State Council (SASAC) said on October 25.
After receiving an approval from the state asset regulator, China Shipbuilding Industry Corp (CSIC) and China State Shipbuilding Corp (CSSC) are now a step closer to combine their respective businesses.
CSIC and CSSC, the largest state-owned shipbuilders by production capacity in China, unveiled plans for the potential merger in July this year.
The integration is seen as an attempt to better compete against South Korean, Japanese and European rivals, enabling the Chinese shipbuilders to gain a much larger market share in the future.
The duo operates multiple shipyards across China that specialize in the construction of various vessel types, from naval to commercial ships.