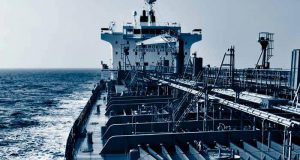 Amid challenging shipping markets, London-based provider of integrated shipping services Clarkson PLC (Clarksons) recorded a profit before taxation of GBP 44.8 million (USD 57.4 million) in 2016, lower from a profit of GBP 50.5 million (USD 61.3 million) seen a year earlier.
The decrease in profit reflects significantly lower freight rates and asset values during the year, offset by increased transaction volumes, increased market share and a strong US dollar, according to the company.
Revenue for the period stood at GBP 306.1 million, compared to a revenue of GBP 301.8 million posted in 2015.
"2016 has been a year of growth, consolidation and delivery for Clarksons, despite the shipping market undergoing one of the most challenging periods in living memory, as highlighted by the lowest level for the ClarkSea Index since 1990, and the offshore market facing challenges as a result of the depressed oil price," Andi Case, Clarksons' CEO, commented.
Despite the headwinds, Case said the company has focused on its long-term strategy for growth, investing in tools for trade and positioning the business to capitalize when the upturn in its markets comes.
"Overall our broking teams have performed well, even though in offshore the operators continue to focus on cost cutting… The dry cargo market, which started the year with the weakest rates in recorded history, was also depressed, though there were some more encouraging signs towards the end of the year. However, the tankers, specialised products, gas and sale and purchase markets performed particularly well," Case added.
According to Case, Clarksons' port services teams remained profitable in some of the toughest markets ever seen for this type of business – the reduced spending by the oil and gas sector in the North Sea affected the firm's supplies activities.
Whilst Clarksons anticipates the market to remain challenging in the near-term, the company believes the medium-term outlook for the sector is more positive.
Demand continues to progress and the recalibration of the demand/supply balance is improving, following lower levels of ordering and continued scrapping assisted by the impact of environmental regulation. Seaborne trade continues to rise and further positives for growth include the prospect of higher infrastructure spending from the world's two largest economies, Case said.
"We are well placed to continue the solid performance delivered in 2016 and are leveraged to benefit strongly from growth when the shipping cycle turns," James Hughes-Hallett, Clarksons' Chairman, pointed out.
Copyright Ships & Ports Ltd. Permission to use quotations from this article is granted subject to appropriate credit given to www.shipsandports.com.ng as the source.