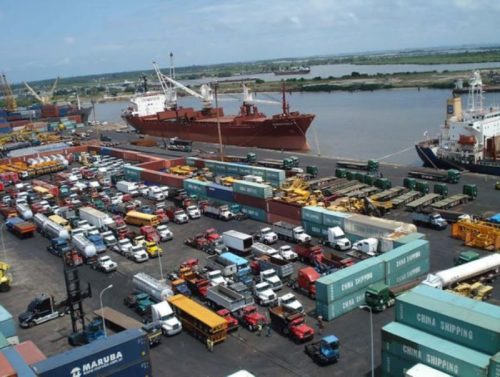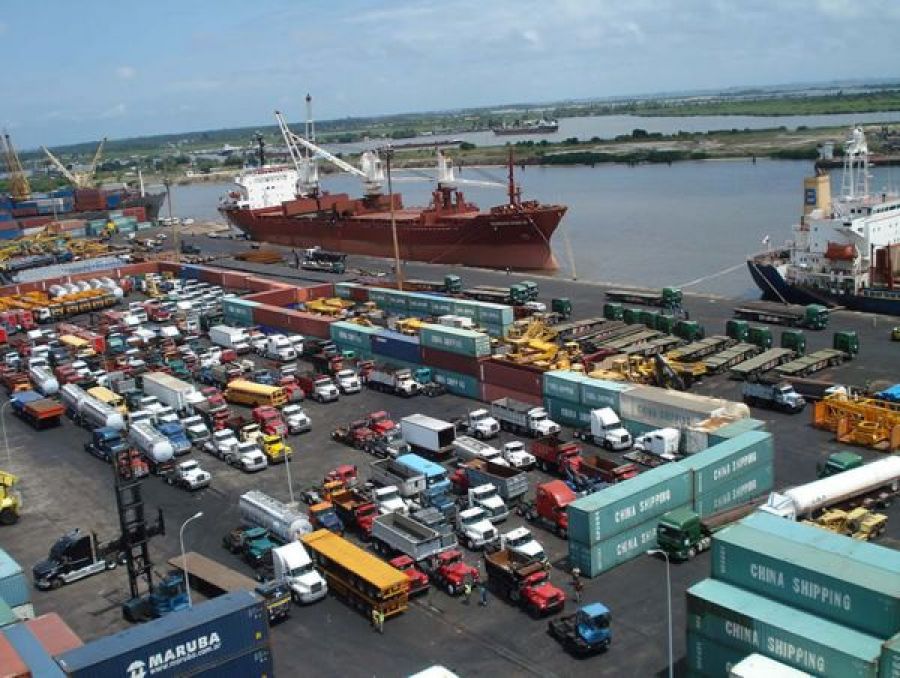 Clearing agents operating at the seaports in Lagos have accused commercial commercial banks of frustrating the Federal Government's directive that the seaports remain operational despite the enforcement of a total lockdown against the spread of the coronavirus disease. 
Recall that the government had exempted banks from the total lock down for skeletal operations in the financial system and money markets.
However, while the Nigeria Customs Service (NCS) and terminal operators have been keeping their operations active despite the lockdown, the banks have refused to open.
The agents, who spoke in separate interviews with SHIPS & PORTS, expressed dissatisfaction over the development, saying that the failure of the banks to open for operations despite being exempted from the lockdown is taking a negative toll on port operation, as they could not process bank drafts for Customs duty payment.
One of the agents, Ugochukwu Nnadi, lamented the frustration of having to return home after coming to the port as he could not process his bank draft because the banks did not open for operation.
He said, "The banks are not working. I was at the port today but I had to go home because there is nothing I can do after assessing my declaration this morning. I can't pay my duty and if you can't pay duty, there is nothing you can do other than to wait till after the lockdown. Except the banks open and I can assess my duty payment that is the only time I can continue with the transaction.  
"Apart from Grimaldi, where you can pay online, you cannot complete the transaction with other shipping companies as you have to go to the bank, buy draft and pay. Yet, they are still charging demurrage.
"We can't just fold our hands on this; something has to be done. The Federal Government said the banks are exempted from the lockdown but they have refused to operate. We told our members if they don't have jobs to do, they should stay at home so it is only those that have jobs to do that are at the port but unfortunately, even those that came and even those that need to pay additional duty can't go to the bank to buy bank draft. It is very frustrating." 
Another agent, Ari Ayuba, noted that even while some banking services could be carried out online, the agents would still be required by Customs to present hard copy receipts before they can clear their consignment.  
According to Ayuba, "You can't transact business at the port without using the banks. Most of the importers transfer money into our account to pay duty and so even if you do online transaction, Customs still wants to see the hard copy receipt of your payment issued by the bank because of so many fraudulent activities. So the closure of the banks is affecting business." 
Ayuba also accused police operatives deployed to enforce the lockdown of frustrating agents who tried to access the port.