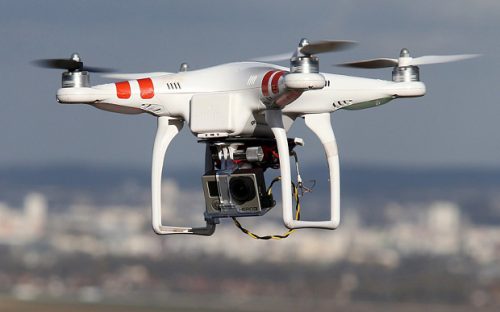 The Association of Nigerian Licensed Customs Agents (ANLCA) has urged the Federal Government to embrace the use of high technology equipment such as drones and Close Circuit Television (CCTV) to effectively address the challenges of smuggling and security at the nation's land borders.
In a document made available to SHIPS & PORTS, weekend, Publicity Secretary of the association, Joe Sanni, who condemned the closure of land borders in a move to curtail smuggling by the Federal Government, said the development has brought untold hardship on members of the association operating at the borders, and the contiguous communities.
He said in as much as the security of the nation's land borders remained important in order to check smuggling and other security challenges, it is also important to employ smart strategies that would ensure continuity in legal trade without undue hindrances.
He said, "In order for the nation's security to tackle smuggling, security challenges, secure our borders effectively to guarantee socio-economic sustainable growth, there is an urgent need to review our strategies and tactics, in the light of modern day technologies, deployed to check acts of crime and criminality across the length and breadth of Nigeria.
"The need to install CCTV cameras at least, at our approved borders posts and stations, to monitor the movements of goods and persons across these borders, is urgently desirable.
These robust, tropical cameras will be powered 24/7 by solar, and monitored via a control room manned by shifting, well trained officers, who are expected to raise alarm on noticing anything funny."
Sanni also advocated for gathering of data of activities across the nation's borders, for the purpose of collating and analysing such data over a period of time and seasons, which would serve as a working document of facts to understand specific needs and strategies to manage the situations against smuggling and other security problems.
"In effectively designing processes that will ultimately engender strategies to curb smuggling activities, there is also the need for the gathering of data of activities across our borders, in order to drastically change the narratives.
"With daily data collection, collated and analysed over a period of time and seasons, systems will be evolved to incrementally reduce smuggling to its barest minimum. With the study/surveying of the estimated 1,200 illegal/unmanned routes, it will be expedient to introduce the use of drones to gather movements of persons and, possibly goods information, through these detected illegal routes." he said.
He added that the exercise as coordinated by the office of the National Security Adviser (ONSA) should also consider the strategy of robust engagement of border communities, to create workable partnerships that would last in the interest of border protection against criminality.