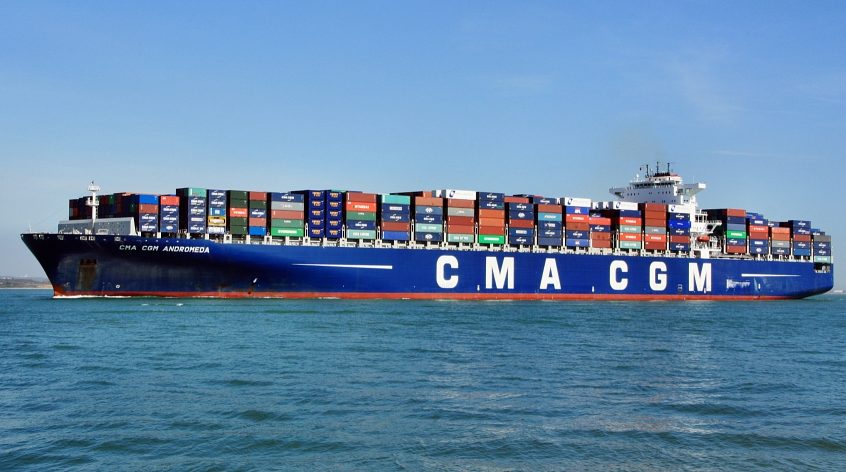 French shipping line CMA CGM has increased the local charges and demurrage payable on container shipped to Nigeria, SHIPS & PORTS can authoritatively reveal.
The hiked charges, according to a document exclusively obtained by SHIPS & PORTS, include import documentation fee, port additional charge, and demurrage while export charges remain unchanged.
The document titled "Tariff Review for CMA CGM Nigeria Local Charges" reads: "Following inflationary trends in Nigeria, we want to formally inform our cherished customers that some of our local charges will be amended.
"We have, after discussion with the Nigerian Shippers' Council, implemented the below increase which will be effective from the 20th of April, 2022.
"The new tariff for importation documentation fee for 1 by 20 container will now be N37,000, while that of 1 by 40 container will be N59,000.
"For port additional charge, the new tariff for 1 by 20 container will now be N45,000 while the 1 by 40 container will amount to N82,500.
"Demurrage for 1 by 20 container staying between 0-5 days will be free while 6-10 days will attract N7,000; 11-15 days will be N10,500; 16-21 days amounts N11,900. Any container that stays longer than any of the above days will attract N14, 000.
"For 1 by 40-foot container, demurrage between 0-5 days is free while N11, 500 will be paid on a container that lasts between 6-10 days. 11-15 days will cost N15, 400, while 16-21 days will attract N17,500. Containers at the holding bay exceeding the days aforementioned will cost N20,300.
"All other local charges (export) will remain unchanged."
The new charges will be paid by shippers in addition to freight charges which range from USD14,000 to more than USD25,000 per forty equivalent unit depending on port of loading.