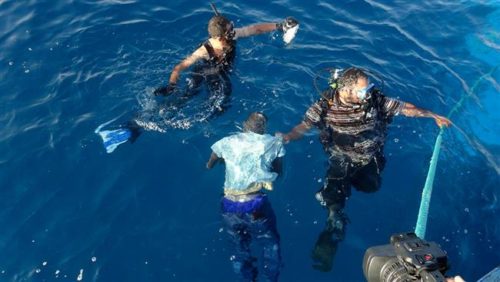 At least 12 bodies of African migrants who died in a boat mishap on Sunday morning in the Caribbean have been recovered by Colombia's navy.
Among the dead were seven children, a source from the country's migration agency told Reuters on Thursday.
The boat which was said to be carrying 30 migrants whose nationalities could not be ascertained, were being transported by traffickers to Panama when the incident happened.