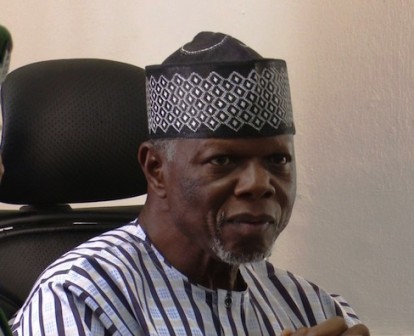 A retired Comptroller of Customs, Ralph Nwadike, has added his voice to the condemnation trailing the Comptroller General of Customs, Hameed Ali's appointment of mostly officers of northern extraction to head the major Customs commands across the country. 
Ali has been subject of criticism in recent times over posting of officers of northern origin to head key positions in the NCS with stakeholders accusing him of nepotism.
A recent deployment approved by Ali last month saw Abubakar Bashir moved from Port Harcourt 11 Onne to Apapa; Musa Jibrin from Apapa to Human Resources Development department Abuja; Sa'idu Galadima from Information Communication Technology (ICT) to Port-Harcourt Area II (Onne) while Mohammed Aliyu of Seme Command swapped positions with Mohammed Garba of Federal Operations Unit Zone 'A', Lagos.
Speaking with SHIPS & PORTS DAILY, Nwadike described the development as an attempt to politicize Customs "for a hidden agenda".
He said it is regrettable that a retired army colonel whose rank is equivalent to an Assistant Controller of Customs was appointed to head the Service and had subsequently failed to represent the agency well.
"This is just politics. In the first place, why is the man (Ali) the Comptroller-General of Customs? Is there any experience he got from the Army that made him better than every other customs man? If they are looking for experience, they should look for retired Customs officers that will put the Service in order. That man is there doing nothing and they have politicized the civil service," he said.
Nwadike also called for the immediate resignation of Ali for leading the Buhari Support Organization.
"When the Comptroller-General is Chairman of the Buhari Support Organization, has he not politicized the whole system? So I think all we are running now is political game. So he should resign. There are so many things he has done that require his resigning. If he cannot wear Customs uniform, then he should leave. Is he ashamed of an organization he is heading?  What is more? The man is a retired colonel, which is equivalent to an Assistant Controller. So why should he be there? He should have resigned," he said.
On his part, President, International Freight Forwarders Association (IFFA) Sam Onyemelukwe stated that appointment of officers under Ali has been lopsided in contravention of the federal character principle.
"The lopsided appointment in the customs has been like that for a long time. From statistics, the number of Controllers from the North West alone is higher than what we have in the South-South and South East together. Check from the rank of Assistant Comptrollers downward. Are we still putting the federal character into consideration in doing all this?
"Most times, they (Customs) will say the appointment is based on merit but when you look inward and check out the turnout of the school certificate result on yearly basis and the type of scores they used in gaining admission into university, put them together and find out which section of the country is educationally backward. Yet if appointment is to be made, they will say it is on merit. Who is deceiving who? Yet we say we are practising federalism.
"It is very common that you see an officer from a geographical zone being in a particular zone for over two decades. If the person is not in Tin Can, he is in Apapa command. If he is not in FOU, he is in Seme and vice versa. 
"Meanwhile, another person can come to a zone and spend only three years before he is redeployed to far north or outside the zone. The earlier we address this, the earlier we move forward as a country.
"If true federalism can be put in place in Nigeria, we can then begin to compete with other Western world," he added.