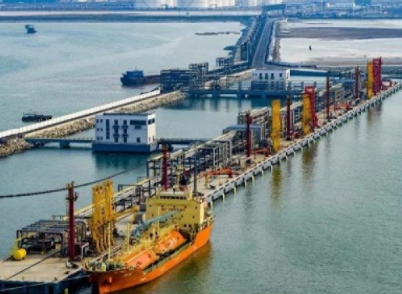 Construction has started of Shenghong Group's liquid bulk cargo terminal project in Lianyungang, Jiangsu province, China.
The project, located at Xuwei port area of Lianyungang port, includes a 300,000 tonne oil and product tanker berth with a designed annual handling capacity of 17.4m tonnes; four 50,000 tonne liquid bulk cargo berths with a handling capacity of 9.3m tonnes, and related facilities.
Miao Hangeng, chairman of Shenghong Group, said that the terminal project will become an important base for Lianyungang petrochemical industry and a major channel for local chemical products transportation.
The Lianyungang petrochemical industry base, located at Xuwei new area, is one of the seven major petrochemical industry bases in China.
The project, with a total investment of RMB2.68bn ($398.7m), is scheduled for delivery and operation in 2021.
Shenghong Group, established in 1992, is a private company focused on the petrochemical, energy, textile, real estate and hotel management industries.