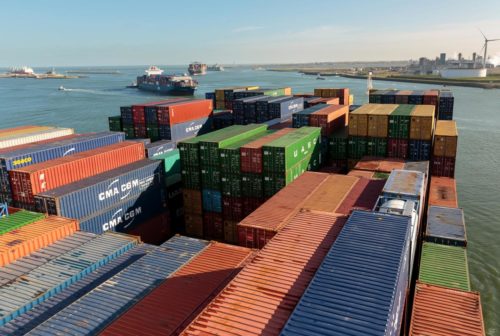 As container lines struggle with a huge surge in volume and a shortage of equipment, schedule reliability dropped to just 44.6% in December 2020, according to analysts Sea-Intelligence.
It was the fifth month in a row that schedule reliability dropped and Sea-Intel said that at 44.6% it was the lowest level since it introduced the benchmark in 2011. Overall schedule reliability was 31.7% lower than the same month in 2019.
Of the 14 major lines survey Hamburg Sud was the most reliable in December with a schedule reliability of 55.3%, while the lowest was Yang Ming Line with just 30% reliability.
Only ZIM and HMM recorded a month-on-month improvement in schedule reliability.
"This slump in schedule reliability coincided with the carriers' introduction of capacity on the major trade lanes, above and beyond what we have seen before. With continued widespread port congestion, and with carriers still not letting off capacity-wise (especially on the major trades) not even for Chinese New Year, shippers might not see improving schedule reliability until 2021-Q2," the CEO of Sea-Intel, Alan Murphy, said.