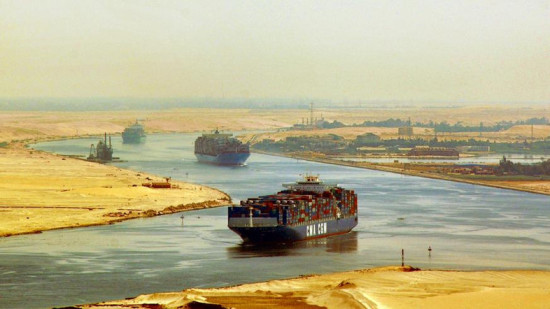 At least 20 container line sailings between Asia -Europe/US East Coast have diverted to going via the Cape of Good Hope rather than the Suez Canal, according to analyst Alphaliner.
The impact of the COVID-19 pandemic and much lower bunker prices has seen a sharp upturn in the number of container line services between Asia and Europe and Asia and the US East Coast diverted by the Cape of Good Hope including three fronthaul services.
"A unique combination of a container tonnage surplus and rock-bottom bunker prices has increasingly prompted ocean carriers to avoid the canal – and thus its fees – and re-route vessels via the Cape of Good Hope," Alphaliner said.
According to Ship and Bunker the price of Very Low Sulphur Fuel Oil (VLSFO) stood at $252 per tonne in Singapore on 5 May compared to well over $700 per tonne early in the year.
"Typically, the drawbacks of the longer routing would be mitigated by increasing voyage speed by a few knots, skipping ports, and adding a handful of days to service rotations," Alphaliner said.
Alphaliner said that nine backhaul Europe-Asia sailings and eight eastbound US East Coast-Asia sailings had opted to sail via the Cape of Good Hope. More unusually it reported that CMA CGM had rerouted three fronthaul Asia–Europe services via the Cape as well.
The distance of sailing via the Cape of Good Hope is 11,720 nm compared to 8,440 nm transiting the Suez Canal adding significantly to the length of voyages.
Recently, Suez Canal Authority (SCA) deepened discounts for containership transits in an attempt to stem the switch to sailing via the Cape of Good Hope.
The impact of lines choosing to sail via the Cape of Good Hope to the Suez Canal comes on top of that from blanked sailings on the Asia–Europe trade due to the drop in demand in Europe caused by COVID-19.