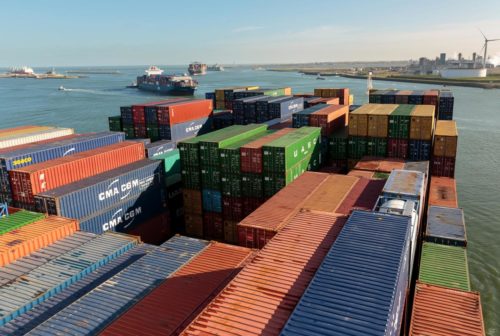 AP Moller–Maersk forecasts that exceptional market situation in the container shipping market will continue well into the fourth quarter of this year.
In a trading update for Q1 2021, Maersk significantly increased full year profit expectations as it reported strong preliminary earnings for the first quarter.
The Danish shipping company reported revenues of $12.4bn for Q1 2021 with an EBITDA of $4bn and an underlying EBIT of $3.1bn for the three-month period.
"The continued strong performance is mainly driven by the continuation of the exceptional market situation with surging demand leading to bottlenecks in the supply chain and equipment (containers) shortage," Maersk said.
Average container freight rates were up some 35% over the same quarter a year earlier and volumes increased 5.7%.
Looking ahead Maersk said that full container market demand had been revised up to 5 – 7% from 3 – 5% previously driven mainly by exports from US – China.
"Consequently, given the result in Q1 2021 and the exceptional market situation now expected to continue well into the fourth quarter of 2021," the company said. The company has revised its full year EBITDA forecast to $13-15bn, compared to $8.5-10bn previously, and EBIT to the $9-11bn range compared to $4.3-6.3bn previously.
"Trading conditions for the quarters ahead remain subject to a higher than normal volatility due to potential changes in current demand patterns and the current disruptions in the supply chains and equipment shortages impacting the short-term container freight rates," Maersk added.