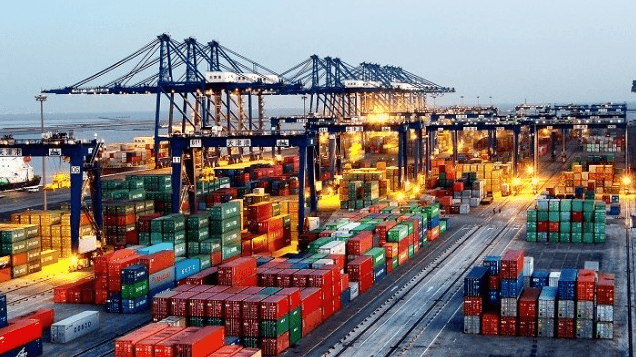 Container volume at eight major Chinese ports increased 3.7% year-on-year in late November, according to the statistics released by the China Ports and Harbours Association.
Export container volumes increased 3.8%, while the inland container volume increased 3.6% in late November. Among which, the ports of Tianjin, Qingdao, Shanghai and Shenzhen all posted over a 10% growth rate.
Cargo throughput at major coastal Chinese ports slightly declined 0.4%, and the export cargo throughput declined 3.4% year-on-year.
Crude oil shipments at major coastal ports dropped 3.5% year-on-year, but increased 3.1% comparing with the volume in mid-November.
Metal ore shipments at major Chinese ports increased 16.1% year-on-year, among which the port of Ningbo-Zhoushan posted over 30% growth rate.
Cargo throughput and container volume at the three major Yangtze river ports, Nanjing, Wuhan and Chongqing, maintained fast growth in late November, posting an increase of 24.7% and 26.9% respectively. Among which, the container volume at Wuhan port sharply increased 90%.