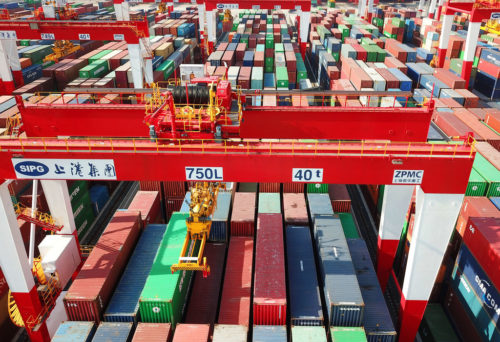 China's Shanghai port has recorded a 12.4% increase in container handling volumes in March compared to the year-ago period, according to Shanghai International Port Group (SIPG).
The March 2019 volumes came up to 3.81 million TEU, up 12.4% compared to 3.39 million TEU recorded in March 2018, statistics from SIPG showed.
Last month's volumes also jumped by 33.2% compared to 2.86 million TEU seen in February this year.
From January to March this year, Shanghai port moved a total throughput of 10.42 million TEU, representing a hike of 7% compared to 9.74 million TEU in the previous corresponding period.