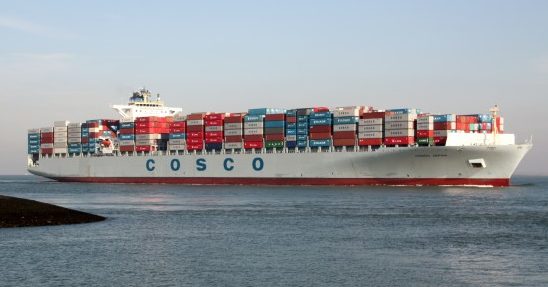 Cosco Shipping Ports Limited announced that, COSCO-HIT Terminals (Hong Kong) Limited (CHT), Asia Container Terminals Limited (ACT), Hong Kong International Terminals Limited (HIT) and Modern Terminals Limited (MTL) entered into a Hong Kong Seaport Joint Operating Alliance Agreement to collaborate for the efficient management and operation of the 23 berths at Kwai Tsing port, Hong Kong.
The alliance was set up to improve the terminal facilities' competitiveness, maximize efficiencies to customers and industry players, optimize utilization of berths and reduce the environmental impact locally, stated Cosco Shipping Ports Limited.
Currently, CHT owns two berths in Terminal 8; ACT owns two berths in Terminal 8; HIT owns 12 berths in Terminals 4, 6, 7 and 9; and MTL owns seven berths in Terminals 1, 2, 5 and 9.
The company believes that the Hong Kong Seaport Alliance will enable the parties to deploy their facilities and resources in a more cost effective and efficient manner, and will enable better utilization of the existing capacity by increasing the flexibility in the overall berth and yard planning among the 23 berths.
The alliance will establish several functional committees and coordination team to manage the combined terminal facilities.
Kwai Tsing Port consists of nine container terminals with 24 berths, managed by the four alliance parties plus Goodman DP World. It handles over roughly about 80% of the total container throughput of Hong Kong.  
Copyright Ships & Ports Ltd. Permission to use quotations from this article is granted subject to appropriate credit given to www.shipsandports.com.ng as the source.