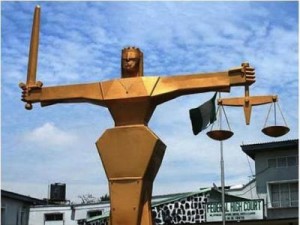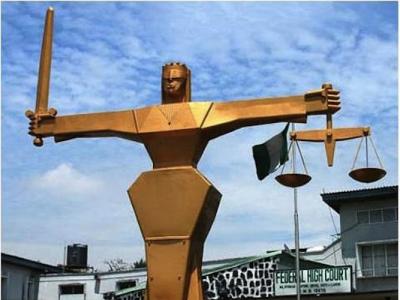 The Federal High Court in Lagos on Wednesday convicted an employee of the Independent National Electoral Commission (INEC) for accepting over N70million bribe from former Minister of Petroleum, Diezani Alison-Madueke, to rig the 2015 general election results.
Justice Mohammed Idris convicted Yisa Adedoyin for receiving cash payment of N70,050,000.00 after he pleaded guilty to an amended charge.
The Economic and Financial Crimes Commission (EFCC) re-arraigned him along with Christian Nwosu and Tijani Inda Bashir.
They allegedly collected N264.88million bribe on March 27, 2015 from the former minister ahead of the election.
Nwosu had earlier pleaded guilty to the charge and was convicted for receiving N30million bribe.
But, Justice Idris rejected his plea bargain agreement with the EFCC which involved payment of N500,000 fine and forfeiture of properties acquired with the money.
The judge said Nwosu should either accept a heavier sentence, which includes N10million fine, or change his plea.
When the defendants were re-arraigned on Wednesday, Nwosu changed his plea to not guilty.
Adedoyin, who earlier pleaded not guilty, changed his plea to guilty.
Alison-Madueke, said to be at large, was named in the charge.
Prosecution counsel,  Rotimi Oyedepo, urged the court to convict Adedoyin following his plea and to accept the plea bargain agreement reached with him on May 2.
It was agreed in the plea bargain that Adedoyin would forfeit a parcel of land measuring 100ft by 100 at Taoheed Road, Budo-Osho Village, Ilorin South Local Government Area in Kwara State.
"That a fine of N10million is proposed to this Honourable Court to be imposed on him upon his conviction on count four of the amended charge.
"That in paying the fine of N10million, the defendant shall raise a draft of N5million in addition to the sum of N5million already recovered from him," the agreement reads in part.
Reviewing the facts of the case, Oyedepo said EFCC received an intelligence in late 2004 that  Alison-Madueke received gratification from various oil companies such as Northern Bet Oil and Gas, Auctus Integrated Company and an oil magnate Adesanya Laitan.
"The total sum received was $115,010,000. It was kept in the custody of a bank which received instructions to convert the sums to naira and distribute to the 36 states and the FCT.
"Our investigation established that the second defendant (Adedoyin) in conjunction with the first defendant (Nwosu) signed a receipt for N264,880," Oyedepo said.
He tendered the receipt and Bashir's statement in evidence.
"We discovered that though he signed for a total of N264,880, we found as a fact that he received N70,050,000 from the third defendant.
"Out of the N70million, he only benefited N28million, which has been forfeited. The property he acquired with it has been recovered. We have the deed of assignment and plan," Oyedepo said.