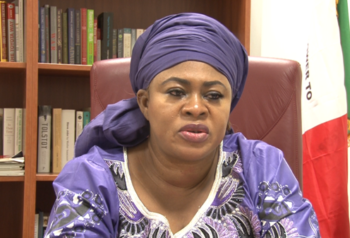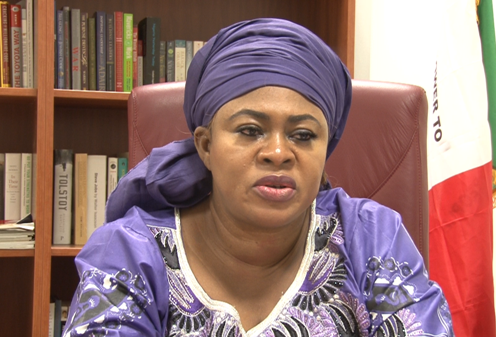 The Federal High Court in Lagos on Thursday further adjourned hearing in an alleged debt recovery suit filed against a former Minister of Aviation, Stella Oduah, by Sterling Bank Plc till November 8, 2017.
According to the bank, Oduah and four companies linked to her owed it $16,412,819.06 and N100,493,225.59.
The case, which was scheduled for Thursday, could not proceed, owing to the absence of the trial judge, Justice Ayokunle Faji.
The court papers indicated the companies involved are Sea Petroleum and Gas Company Limited; Sea Shipping Agency Limited, Rotary Engineering Services Limited, and Tour Afrique Company Limited.
Sterling Bank had on February 22 obtained an interim order freezing the accounts of the companies in 21 commercial banks in Nigeria pending the outcome of the case.
Justice Abdulaziz Anka, who made the freezing order, barred Oduah and the directors of the four companies from making any withdrawal from their bank accounts pending the determination of the suit.
The bank, in an affidavit deposed to by one of its managers, Segun Akinsanya, averred that the debt stemmed from a loan of $10,069,620.25 granted Sea Petroleum and Gas Company on October 8, 2012, to finance one unit 5,000MT tanker vessel.
Adesanya further averred that the company also obtained other loans of $449,600.00, $642,954.00 and $350,000.
He said the bank resorted to filing the suit following the alleged refusal of the oil company to liquidate the loans, which, he said, stood at $16,412,819.06 and N100,493,225.59 as of November 2016.