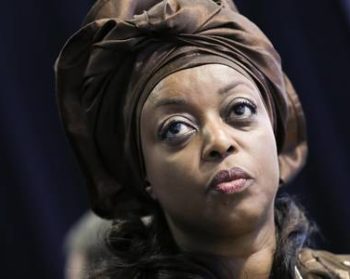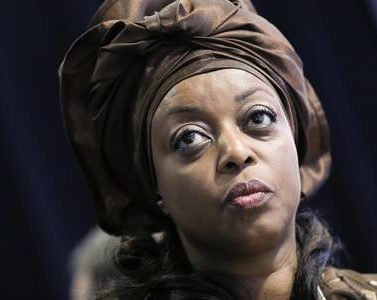 Justice Rilwan Aikawa of the Federal High Court in Lagos on Wednesday dismissed an application by former Minister of Petroleum Resources Diezani Alison-Madueke seeking to be tried in Nigeria.
Justice Aikawa while ruling on the application said it was misconceived.
He agreed with the Economic and Financial Crimes Commission (EFCC) that the application was a bid by the former Minister to escape justice in the United Kingdom.
He said the Attorney-General of the Federation has the exclusive right to decide who to bring a charge against.
"Why did she wait all this while before she came up with this bizarre application?
"I find this application as lacking in merit and it is hereby dismissed," the judge held.
He added that he would not allow his court to be misused, adding that Alison-Madueke "was crying wolf where there was none".
The EFCC urged Court not to order Alison-Madueke from the United Kingdom to Nigeria.
The anti-graft agency described Diezani's prayer to be brought back to Nigeria as a ploy to escape justice in the UK, where, according to the EFCC, she is being investigated for several financial crimes by the Metropolitan Police.
According to the EFCC, investigation by the Metropolitan Police in Diezani's case had reached an advanced stage and her prosecution in the UK was imminent.
It, therefore, said it would not be in the interest of justice to grant Diezani's application seeking to return to Nigeria.
The EFCC said this in a counter-affidavit it filed in opposition to Diezani's application before Justice Rilwan Aikawa, wherein she is seeking an order compelling the Attorney General of the Federation to facilitate her return to Nigeria.
In the said application, which she filed through her lawyer, Onyechi Ikpeazu, Diezani said she wished to appear before the Federal High Court in Lagos to defend a criminal charge, bordering on alleged laundering of N450m, where her name was mentioned.