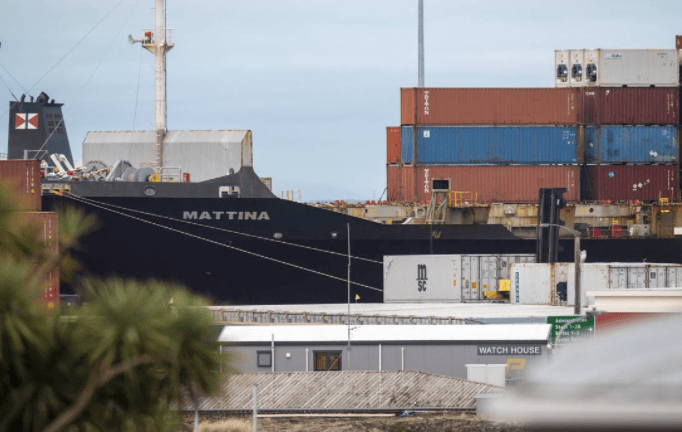 New Zealand health officials have confirmed additional cases of COVID-19 on board the containership Mattina, bringing the total number of confirmed cases on the ship to 15.
Officials previously reported that the cases are linked to the more transmissible Delta variant.
The MV Mattina arrived at the Port of Bluff last Sunday, July 18 with two crew members showing symptoms of COVID-19. Testing of all 21 crew members have confirmed more cases.
All crew who have tested positive for the virus will remain in quarantine on board the vessel, where they will maintain the minimum functions of the ship and will not have direct contact with any port staff.
Three crew members, including the ship's captain, have tested negative for the virus and have been safely moved to onshore facilities under strict infection prevention and control procedures, including the use of full PPE, regularly used during transport.
The captain is quarantining in a facility close by to the ship so he can return in case of emergency.
AIS ship tracking data shows the Marshall Islands-flagged Mettina arrived from Freemantle, Western Australia. The Ministry of Health said that the cases are not linked to any in New Zealand.
New Zealand has had success battling the spread of COVID-19 within the country by shutting its borders from the onset of the pandemic, imposing strict lockdown and quarantine protocols, and aggressively responding to community-spread cases early on.
The latest update from the Ministry of Health indicates no cases of COVID-19 in the community.
Only 19 cases currently in the country, all of which are imported by mariners who have been placed in isolation.