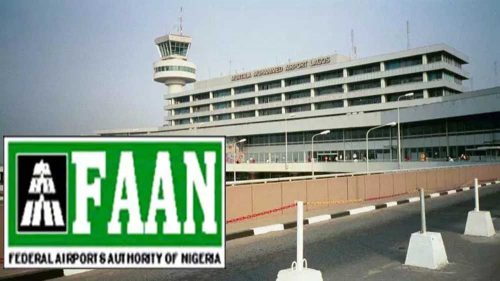 Following the dwindling revenues occasioned by COVID-19 pandemic, the Federal Airports Authority of Nigeria (FAAN) has said it may not be able to pay full salary of staff as from May 2020 until the industry returns to normalcy.
The agency however assured that as soon as the revenue situation improves, the balance would be paid.
The authority announced the decision to cut staff salary in an internal memo with reference number FAAN/HQ/ADMIN/2020O5 dated May 19, 2020 and signed by General Manager, Administration, FAAN, M.D. Musa.
Titled, "Notice on payment of staff salary" addressed to all staff, the memo stated that the measure was to ensure the survival of the organization.
It was learnt that junior staff would be paid their full salary while senior staff from levels 10 and above would take between 30 to 50 per cent pay cut.
Similarly, the Nigerian Airspace Management Agency (NAMA) was said to have held meetings with representatives of its workers over plan to pay half salary for the month of May.
Sources said the three unions rejected the proposal, but talks are still ongoing to reach a compromise. 
Meanwhile, FAAN said it has commenced fumigation of the international airports in Lagos, Abuja, and Port Harcourt ahead of reopening of flight operations in Nigeria.
The agency's General Manager, Corporate Affairs, Henrietta Yakubu, made this known on Tuesday in a statement in Lagos.
She said the fumigation exercise was in line with the efforts to contain the spread of the coronavirus pandemic ravaging the world.
"This is to ensure the safety of passengers and other airport users when the airports eventually reopen.
"In March this year, the authority embarked on a similar exercise of disinfection and fumigation of all the international airports," she said.