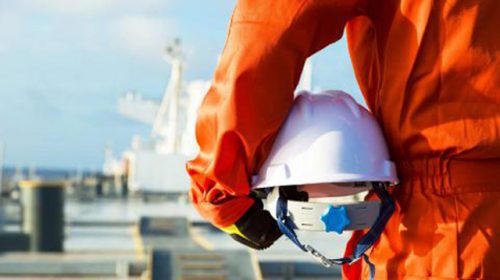 More than 500 seafarers have been repatriated to their various countries from Nigeria in the wake of the coronavirus disease (COVID-19) pandemic, an official of the International Transport Workers Federation (ITF) informed SHIPS & PORTS. 
The COVID-19 pandemic has put seafarers around the world in precarious situations. Travel restrictions mean some cannot leave their ships, be repatriated home, or even get urgent medical assistance. Other seafarers have seen their contracts unilaterally terminated or have been quarantined on board ships without getting paid. 
Africa Regional Secretary of ITF, Safiyanu Muhammed, told SHIPS & PORTS that with various countries gradually lifting travel restrictions on international flights, the transport workers' union is currently in discussion with the International Civil Aviation Organisation (ICAO) as part of efforts to facilitate the repatriation of several other seafarers still stranded at sea.
Muhammed said the engagement is to ensure synergy between maritime authorities and the civil aviation authorities for seafarers to be given special consideration for easy repatriation to their countries.   
"We have a global problem about repatriation and crew change. Currently, we have over 200,000 seafarers stuck in the sea, having problem of crew change and repatriation and it is a very big problem for us.
"Presently, there is collaboration between ITF and International Civil Aviation Organisation so that they can ease the issues that have to do with the lockdown because in most countries, seafarers are being termed as essential workers.
"So if they are essential workers, there should be special privilege given to them so that they can be repatriated back to their countries. These are people who have been at sea for months and even sometimes more than a year and they need to go back to their countries and reunite with their families.
"There is a discussion going on right now between ITF and the International Federation  of Airline Pilots Association with International Air Transport Association and other critical stakeholders in the aviation industry so that there will be state letters from ICAO and synergy between the maritime authorities and the civil aviation authorities in every country for the seafarers to be given special consideration  for them to get repatriated and have crew change effectively so that the world can start moving considerable," he said.
Muhammed, who expressed appreciation to the Nigerian government for designating seafarers as essential workers, also commended the efforts and support of the National Seafarers Welfare Board and the Nigerian Maritime Administration and Safety Agency (NIMASA) for facilitating the repatriation of the 500 seafarers to their various countries.
"In Nigeria, we have over 500 seafarers that have successfully been repatriated back to their countries and we really appreciate the effort and support that the National Seafarers Welfare Board is doing in collaboration with NIMASA and NPA. We really want to encourage that to continue.
"This is not so in some countries as there are still serious protocols for repatriation of seafarers. For example, in Ghana, it is still very difficult for seafarers to be repatriated because of the stringent policy the Ghanaian government has imposed because of COVID 19," he said.