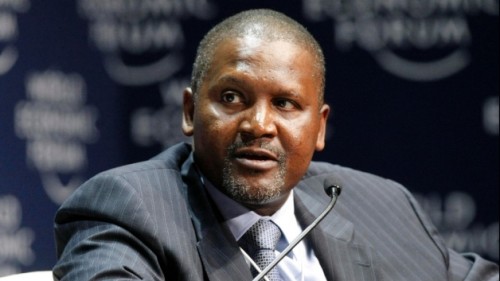 President of the Dangote Group, Alhaji Aliko Dangote, has said he supports a low crude oil price regime, stating that if the price of the commodity improves, current efforts aimed at diversifying the economy would be jettisoned.
Speaking at a forum in Abuja, Dangote stated that "We need to be very serious. People who are hoping that crude oil is going to go back up to around $70 and $80 per barrel, it is not just going to happen. There is so much oil everywhere and I think, at $53 per barrel, it is a temporary measure.
"If crude oil gets to $90 per barrel, none of us would talk about recession again; we would go back to our normal ways. For us to go through this long haul of low oil price would help push us into the real sector which is agriculture, construction and all others." He said.