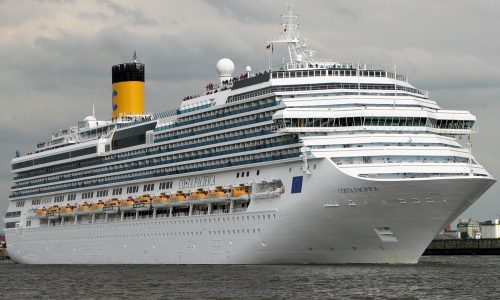 Spanish authorities weekend recovered a body of a cruise ship passenger in the Gulf of Cadiz. The passenger reportedly fell from the ship's deck 8 in the evening hours of October 10. 
The person was reported missing from an Italian cruise ship sailing off the coast of Spain.
German cruise ship website Schiffe und Kreuzfahrten reported that the vessel in question is Costa Pacifica operated by Italian Costa Cruises.
After receiving a "man overboard" mayday call, NATO Maritime Forces ships rerouted to assist the search and rescue operations. NATO units included the US, Norwegian, Belgian and Dutch naval vessels.
Additional units assisting in the search were the Spanish search and rescue tug Maria Zambrano, a French maritime patrol aircraft, and a Spanish search and rescue helicopter.
Further details on the incident are yet to be provided.