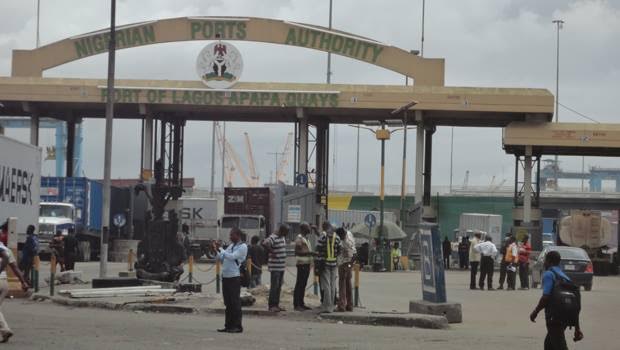 The Nigeria Custom Service (NCS) on Tuesday informed a Federal High Court sitting in Lagos, how 34 containers loaded with truck heads and other items were moved out of Apapa Port without duty payment.
In a three-count criminal charge before Justice Muslim Hassan, five persons and three companies were alleged to have smuggled 34 containers out of Apapa Port, Lagos.
Those charged before Justice Muslim S. Hassan are Ifenayi Anakweze, Chibuzor Ogamba, Biolatiri Peter, Chief Onwumere Festus, and Jude Wilfred, said to be at large; while the companies are Prissy Investment Limited, Vickchen Nigeria Limited, and Aulic Bonded Terminal/Logistics.
The scheduled arraignment of the accused was stalled due to the absence of three of them namely; Ifeanyi Anakweze, Aulic Bonded Terminals, and Jude Wilfred, who is said to be at large.
EFCC prosecutor, A. B. Shehu, urged the court to grant a short adjournment to enable him bring the absentees before the court and the matter was adjourned till April 30, for arraignment of all accused persons.
The NCS in charge numbered FHC/C/48c/18, alleged that the accused persons, of various addresses, have on or about June 30, 2017, conspired among themselves in an attempt to evade Duty, diverted 36 units of 40 containers, which was imported on Bill of Lading number MSCUUYG526117, MSCUYG543294, and GOSUSHH30113433.
Prosecution also alleged in the charge that the accused persons knowingly made untrue declaration as to the 23 units of Hovo Truck Sino dump said to be contained in 36 units of 40 feet containers imported.
The offences, according to the prosecutor, Shehu, are contrary to and punishable under sections 47(1), 166, and 161(1)(a)(3) of the Customs and Excise Management Act Cap. 45 Laws of the Federation of Nigeria, 2004.