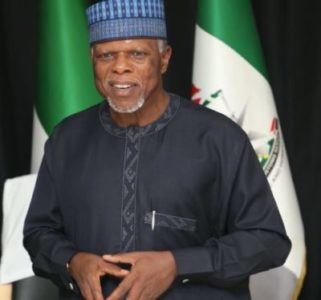 Despite the Senate directive that the Nigeria Customs Service (NCS) should suspend the proposed vehicle duty ultimatum that is due to be effective on April 12, NCS on Wednesday said that it was granting 60% rebate on the Duty Paid Value (DPV) on vehicles before and in 2015.
Addressing journalists at the Customs Headquarters, Abuja Wednesday, the Acting Public Relations Officer (PRO), Joseph Attah, said the grace period began on Monday and would last till Wednesday April 12, 2017 for vehicle owners and dealers to pay at the nearest Customs Area Commands except for Lagos and Port Harcourt.
He said, "Visit any Customs command near you and verify your papers and know if the right duty was paid. Ignorance is no excuse. There is a one-month grace period for now with 60 per cent rebate."
He insisted that "soon, owners of smuggled vehicles without duty will no longer be able to register them or renew their vehicle papers."
The Senate on Tuesday directed the NCS to suspend the directive until it receives a proper explanation by the Comptroller General of Customs, Hameed Ali.
But Reacting, Attah said the Service will provide adequate information to explain the objective to the National Assembly.
He said that "Senators are respected representatives of the people. When we visit them, we shall discuss and I'm confident that with the gains in this action, they'll see reasons."
According to him, the need to compel all vehicle owners to pay duty is to boost revenue and enhance national security through the Vehicles Identification Number (VIN) project.
It has the Federal Inland Revenue Service (FIRS), Federal road Safety Commission (FRSC), Vehicle Inspection Officers (VIO), and Nigeria Police Force (NPF) as partners.
His said, "The benefit of this collaboration is that those who do not pay duty on their vehicles will not be able to obtain and register them in Nigeria. We believe that when all vehicles are properly registered and owners' identities tied to them, national Security will be enhanced."
With the rebate, Customs said payment for 2015 vehicles and below that were directly imported and third party type (Nigerian used) is based on 35 per cent of the actual value as duty from which the owners will be mandated to now pay 40 per cent.
National President of the Association of Motor Dealers of Nigeria (AMDON), Prince Ajibola Adedoyin at the briefing said his group supports Customs on the directive.
AMDON said it will soon activate an online platform where customers can verify vehicles with genuine duty payment.
On the one month period, Adedoyin said as it continues, the association will call for further review or extension of the grace period when the need arises.
He said Customs management may extend the deadline depending on compliance.
Adedoyin said the body was developing a platform through which Customers could ascertain the genuineness of their vehicles' Customs papers.
"When you buy a car from us, something will be issued to you to avoid buying vehicles without duty. We have a listening CGC. As we continue with Customs on the new policy, if there is need to extend the one month window, we will. It is agonizing to buy a vehicle without duty and have it seized," he said.
Copyright Ships & Ports Ltd. Permission to use quotations from this article is granted subject to appropriate credit given to www.shipsandports.com.ng as the source.